INDEPENDENCE DAY: RESURGENCE
The second chapter by Roland Emmerich features four Hamilton Timepieces
Hamilton Watches, recognized for their innovative and precise timepieces, as well as their leading role in the worlds of aviation and cinema return to the big screen this summer in 20th Century Fox's new blockbuster, Independence Day: Resurgence, twenty years after the first movie Independence Day.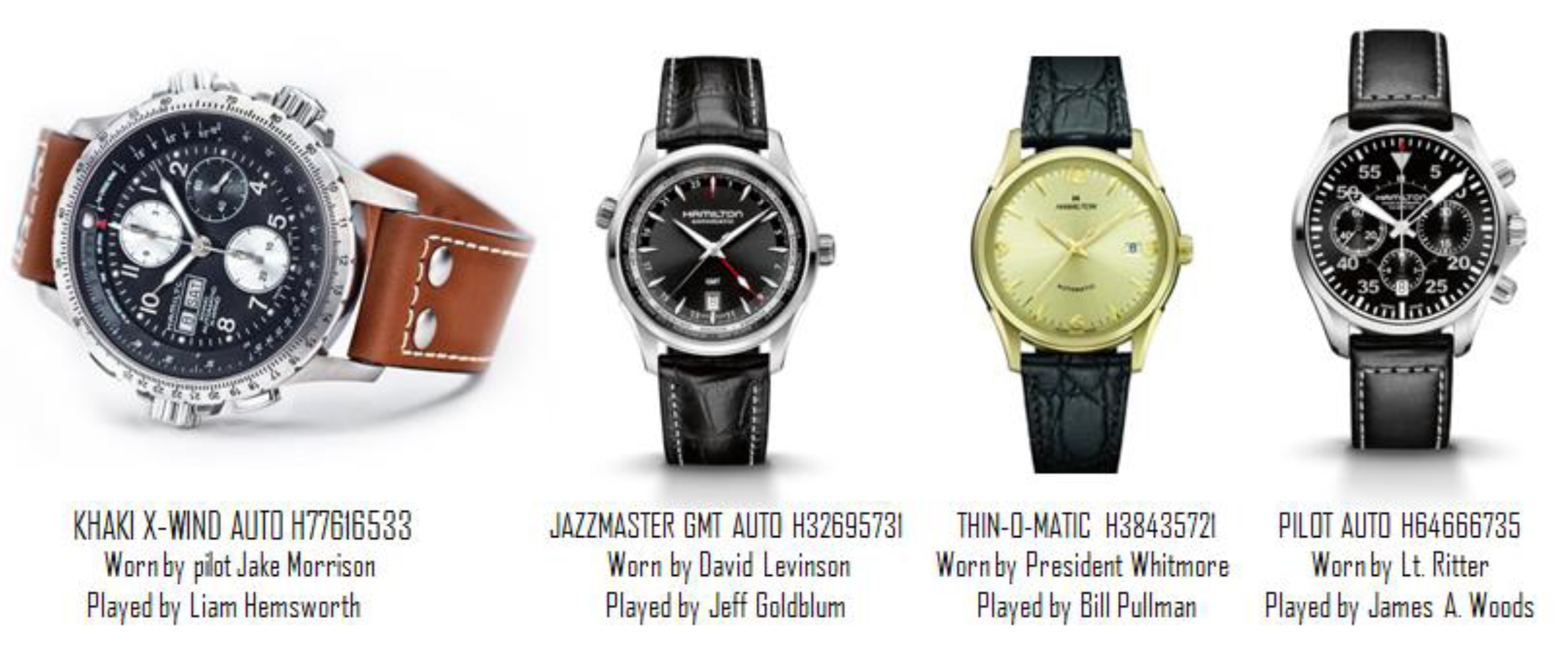 Independence Day: Resurgence
We always knew they were coming back. After 'Independence Day' redefined the event movie genre, the next epic chapter delivers global spectacle on an unimaginable scale. Using recovered alien technology, the nations of Earth have collaborated on an immense defense program to protect the planet. But nothing can prepare us for the aliens' advanced and unprecedented force. Only the ingenuity of a few brave men and women can bring our world back from the brink of extinction. The film is directed by Roland Emmerich, who directed the first chapter, as well as other blockbusters such as The Day After Tomorrow.  Independence Day: Resurgence stars Liam Hemsworth, Jeff Goldblum, Bill Pullman, Maika Monroe, Travis Trope, William Fichtner, Charlotte Gainsbourg, Judd Hirsch, Jessie Usher, Sela Ward, Brent Spiner, Vivica A. Fox, and Angelababy.
Independence Day: Resurgence will be released globally in cinemas starting June 22nd.
#TimeMatters
Time matters as the world unites to save the planet against an alien invasion and human destruction. Fighting from the skies is pilot Jake Morrison, played by Liam Hemsworth, and wearing a robust Khaki X-Wind Automatic chronograph. Built for adventure and proudly supporting its military heritage, this powerful timepiece is perfectly adapted for all defense missions. The pushers on the 44-millimeter stainless steel case are uniquely built to form an X, while the brown calf leather strap adds a stylish vintage touch. Inside, its automatic movement powers chronograph and day-date functions, as well as a drift-angle calculator created specifically for pilots so they can measure crosswinds. Even when using alien technology, keeping track of time is essential, and the Hamilton Khaki X-Wind will scrupulously answer the need for precision.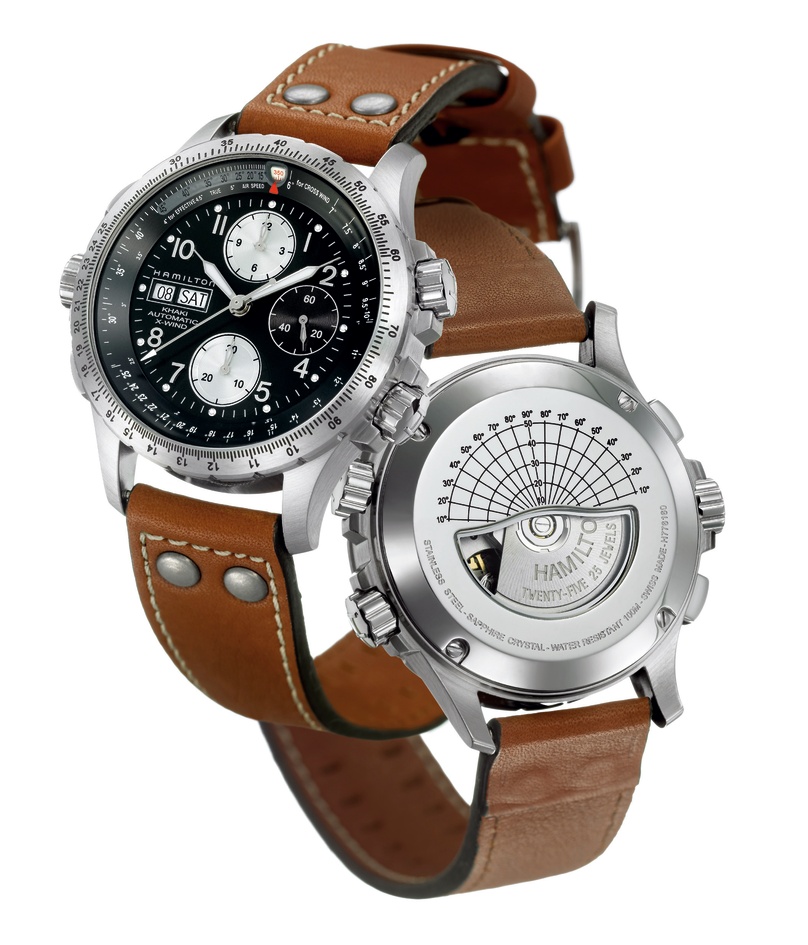 The action-packed Independence Day: Resurgence also stars some other Hamilton timepieces worn by additional cast members, starting with Jeff Goldblum wearing an elegant Jazzmaster automatic with GMT function to keep track of time in the different cities during the alien invasion. A Thinomatic can be seen on the wrist of Bill Pullman, and James A. Woods will be wearing a Khaki Pilot Automatic Chronograph, selected for their timekeeping precision and military-inspired design – because #TimeMatters when the earth is under attack.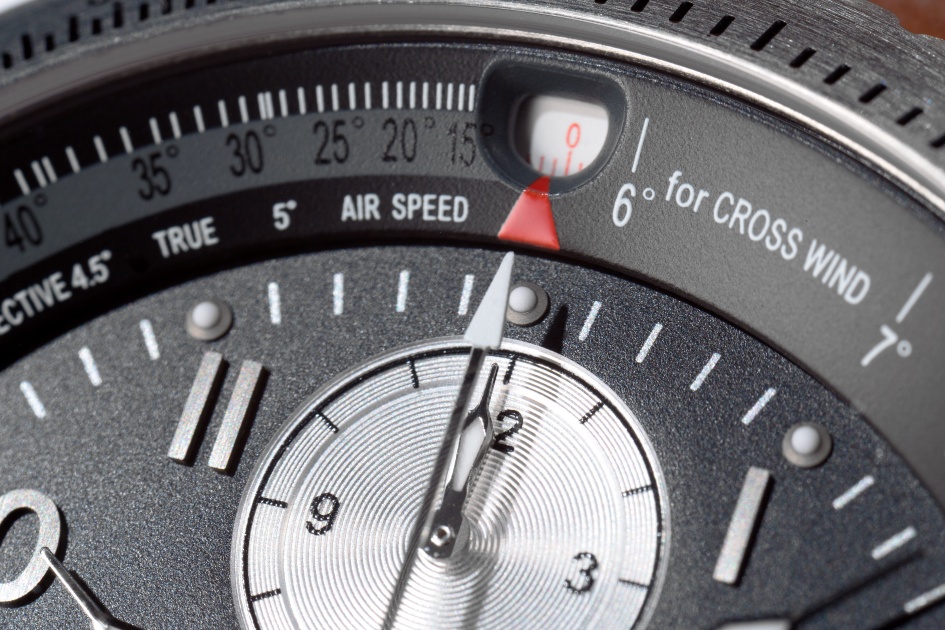 Hamilton's presence in Independence Day: Resurgence is the latest in over 450 movie placements for Hamilton. The first collaboration was 65 years ago when the brand's watches first appeared in The Frogmen. Since then, Hamilton has worked closely with costume designers and prop masters to supply watches to filmmakers.
Due to its continued involvement with Hollywood, Hamilton recognizes the wide spectrum of opportunities associated to the red carpet. With this in mind, the brand created the Hamilton Behind The Camera Awards, held in both Los Angeles and Shanghai. The awards pay tribute to the brilliant off-screen talents that contribute to the quality of a motion picture and to the lasting impression it makes on its audience.
About Hamilton
Hamilton was founded in 1892 in Lancaster, Pennsylvania, USA. Hamilton watches combine the American spirit with the unrivaled precision of the latest Swiss movements and technologies. Since 1951 the brand's distinctive watches have caught the attention of the world's leading screen stylists. Their eye-catching shapes, modern materials, and unique designs have earned them appearances in more than 400 films, including Hollywood blockbusters as well as European, Chinese and Russian productions. Throughout the years, Hamilton has created a tradition of integrating its signature styles with epic storylines – from Stanley Kubrick's futuristic 2001: A Space Odyssey to sci-fi stand-outs I Am Legend, the fan-favorite Men In Black trilogy, Interstellar, and The Martian.