A PINNACLE OF EXPERTISE AND ELEGANCE
The utilitarian name of the Chopard LUC All-in-One fails to do justice to a collection of timepieces of exceptional complexity and artistry and craftsmanship. The watches have 14 indications on its two faces, including extensive calendar and astronomical functions, as well as a tourbillon.


The entire collection comes in two limited series of 10 in platinum and 10 in 18-carat rose gold, all bearing the Poinçon de Genève. It smoothlessly combines extreme complexity with the assured and distinctive elegance of the LUC collection. A watch endowed with refined details and colors, the LUC All-in-One embodies the peak of Chopard's in-house approach to watches manufacturing, a distillation of exclusive craftsmanship.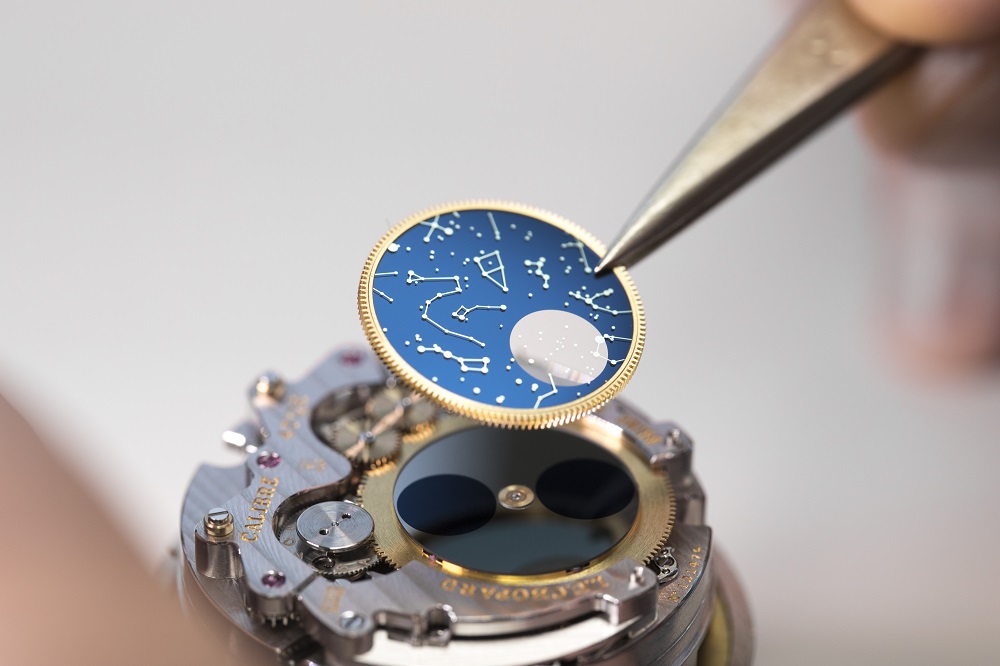 The LUC All-in-One is a symbol of Fine Watchmaking for the Maison Chopard. This grand complication watch subtly proclaims its horological sophistication on both sides and throughout the entire seven days of its exceptional power reserve. Entirely crafted in the Chopard Haute Horlogerie workshops, this tourbillon watch with perpetual calendar and astronomical indications, comes in two 10-piece limited series. One has a platinum case framing a grey-blue dial, while the face of the other is graced with subtle shades of verdigris.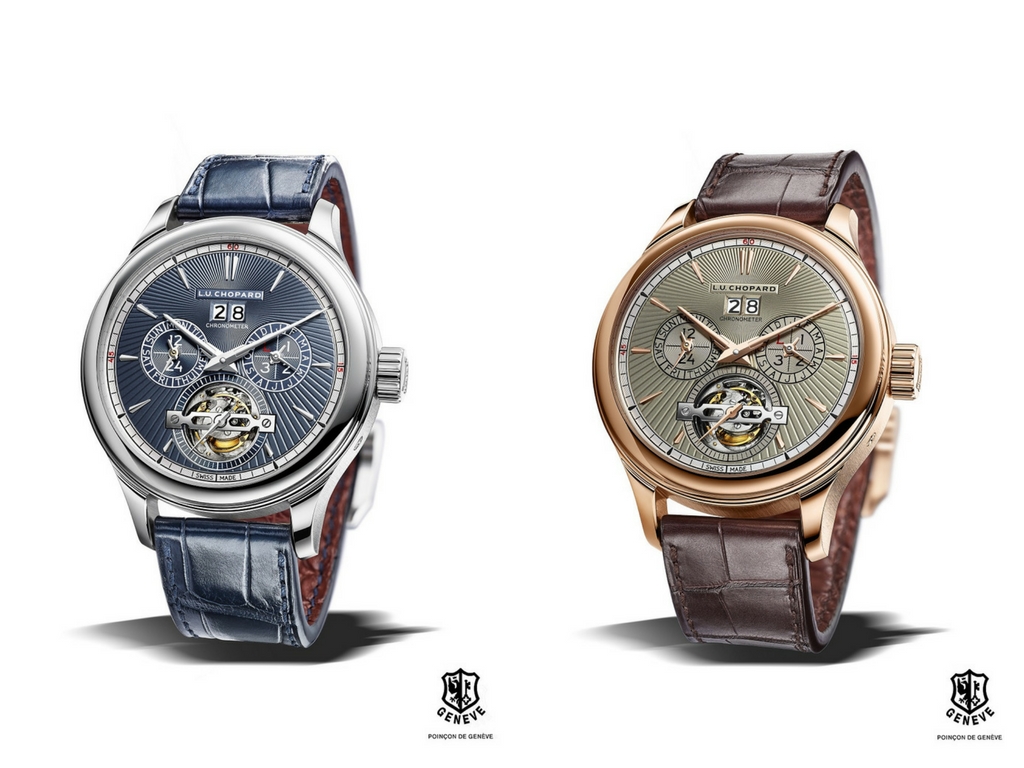 The All-in-One first appeared in 2010, Chopard's 150th anniversary year. The 2018 models are graced with exceptional finishing throughout. The 46 mm case with its polished and satin-brushed surfaces is extremely ergonomic and thus makes a perfect fit on the wrist. All the case-back inscriptions are hand-engraved. The dial is a solid gold plate with a guilloché motif radiating out from the large date at 12 o'clock. It is then colored in grey-blue to match platinum, and in verdigris for a bold combination with 18-carat rose gold. Even more meticulous concern for detail has been lavished on the 516 movement components, hand-crafted in accordance with the noblest traditional techniques.



Distinctive ergonomics
The ergonomic and horological quality of the L.UC All-in-One is also apparent in the legibility of its numerous complication. Each sector, indicator, and gauge is perfectly sized. All clearly and generously display their respective information on exceptionally finely crafted dials. On the front side, the perpetual calendar with large date display appears through large apertures and subdials, alongside a magnificently wrought tourbillon. On the back, the equation of time, power reserve and sunrise and sunset times frame the orbital moon-phase indication. The latter is a horological signature of the LUC collection, alongside its uncompromising commitment to quality. Finally, the LUC All-in-One is fitted with a brown or blue alligator leather strap complete with alligator lining, setting the perfect finishing touch to a unique watch.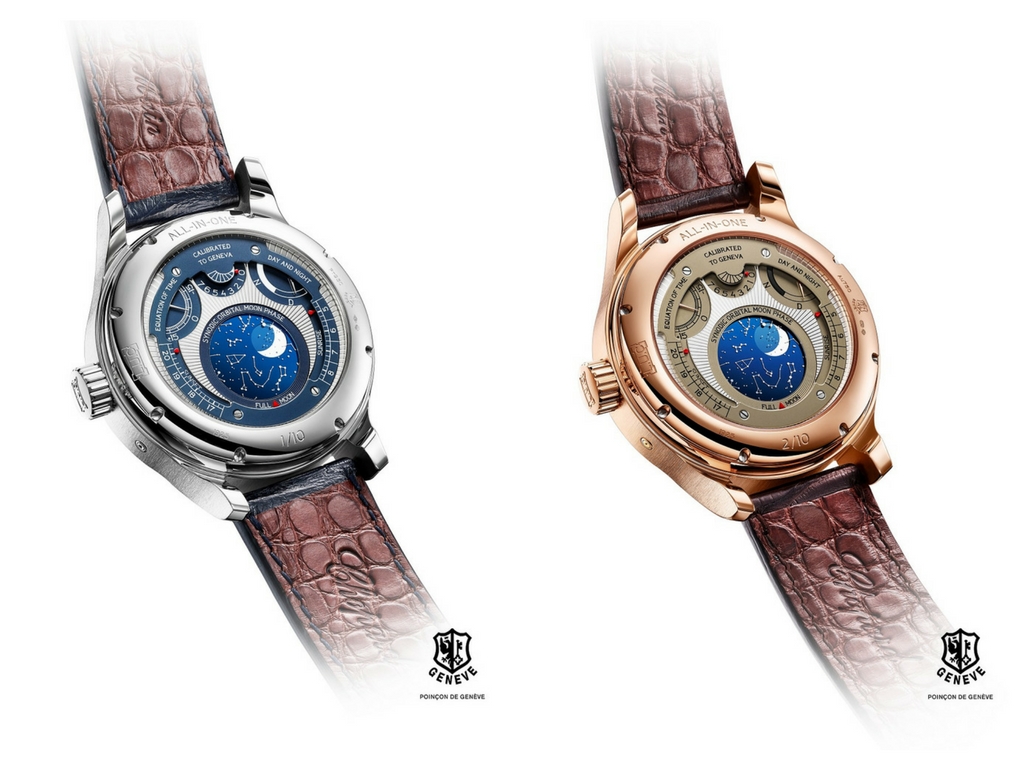 Chopard's in-house approach to watch manufacturing
Chopard is a family Maison with a strongly ingrained philosophy of independence. The steps involved in making LUC watches are all performed in-house at the group's Meyrin (near Geneva) and Fleurier production sites (near Neuchâtel). Movement development, finished product design, gold smelting, stamping and machining of cases, movement parts and bracelets; as well as traditional hand-crafted finishes, surface treatments, polishing, assembly, adjustments and quality controls: such is the comprehensive range of watch production operations fully mastered by Chopard and applied to the making of each watch in the LUC collection.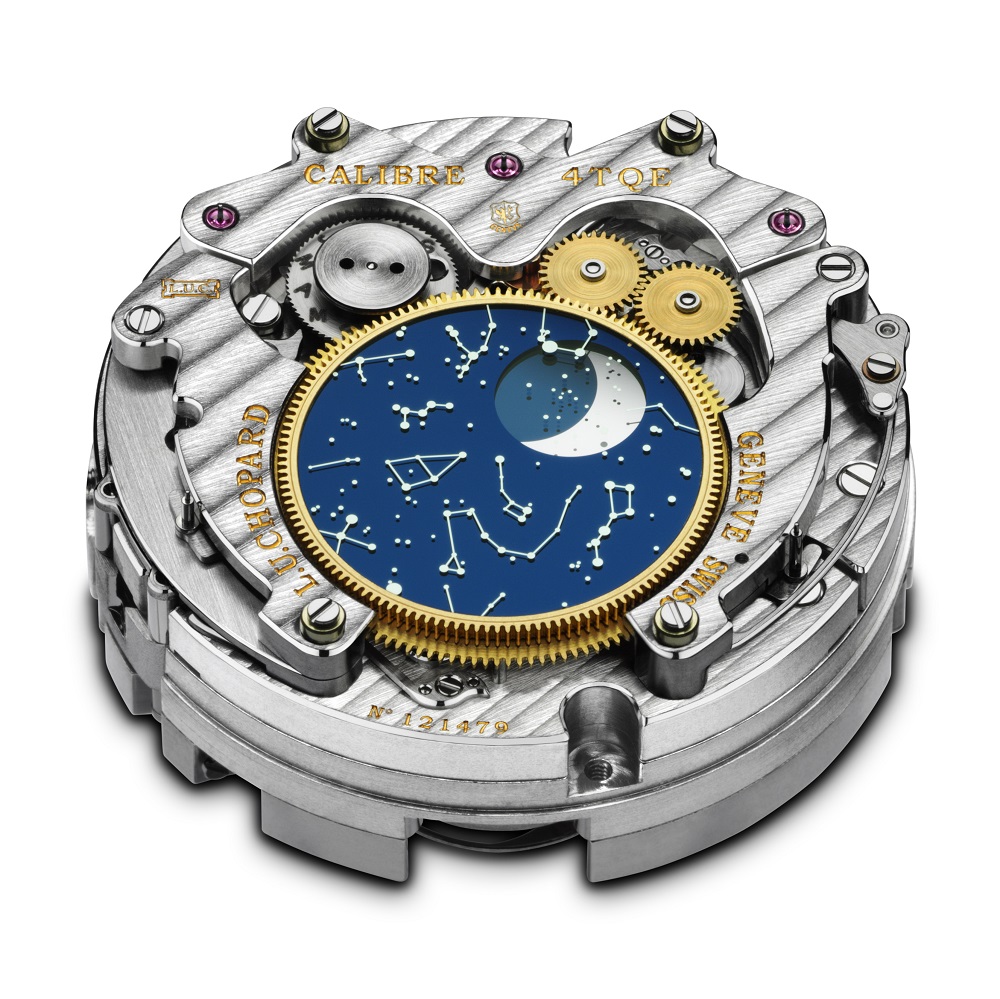 Visit Lugaro at Park Royal South in West Vancouver, BC to explore Chopard collections of luxurious watches for ladies and gents. Discover Chopard luxury jewellery creations and indulge in our joyful collections. Browse through a vast selection of precious pieces including pendants, necklaces, rings, earrings, and bracelets.