A diamond for each of your qualities
The Forevermark Tribute™ Collection celebrates the unique and brilliant woman who wears it. The pieces can be worn stacked or layered to reflect your individual style and character. When combined, the look features multiple diamonds, paying tribute to the many qualities that together make you the incredible woman you are. Perfect for symbolizing your own distinct traits, or for celebrating the many qualities of a woman you adore.

The Forevermark Tribute™ Collection pays tribute to what makes her the incredible woman she is. The multiple diamonds represent her unique qualities – her independence, her tenderness, her determination, her passion – her individual style, and the depth of her personality.

The collection is a perfect luxury for yourself or gift for a loved one. It can be given between couples, from parent to daughter, daughter to mother, sibling to sister, or friend to friend, to celebrate a significant milestone, memorable occasion or just because.


With an assortment of pendants, rings and drop earrings available, the collection features multiple Forevermark diamonds in different shapes and various precious gold metals. Each piece in the collection can be harmoniously stacked or layered to create a perfectly curated look.

Every one of the Forevermark diamonds included in each piece of jewelry is inscribed, making the diamond as unique as the woman wearing it.  Anyone giving, receiving or purchasing for herself can have a sense of pride the individual beauty of and inherent meaning behind a piece from The Forevermark Tribute™ Collection.

Each piece in the Forevermark Tribute™ Collection features beautiful, rare and responsibly sourced Forevermark diamonds. Forevermark goes beyond the standard 4Cs to individually select only those diamonds of the utmost quality and beauty.

Make your own Tribute and discover the full Forevermark Tribute™ Collection at Lugaro.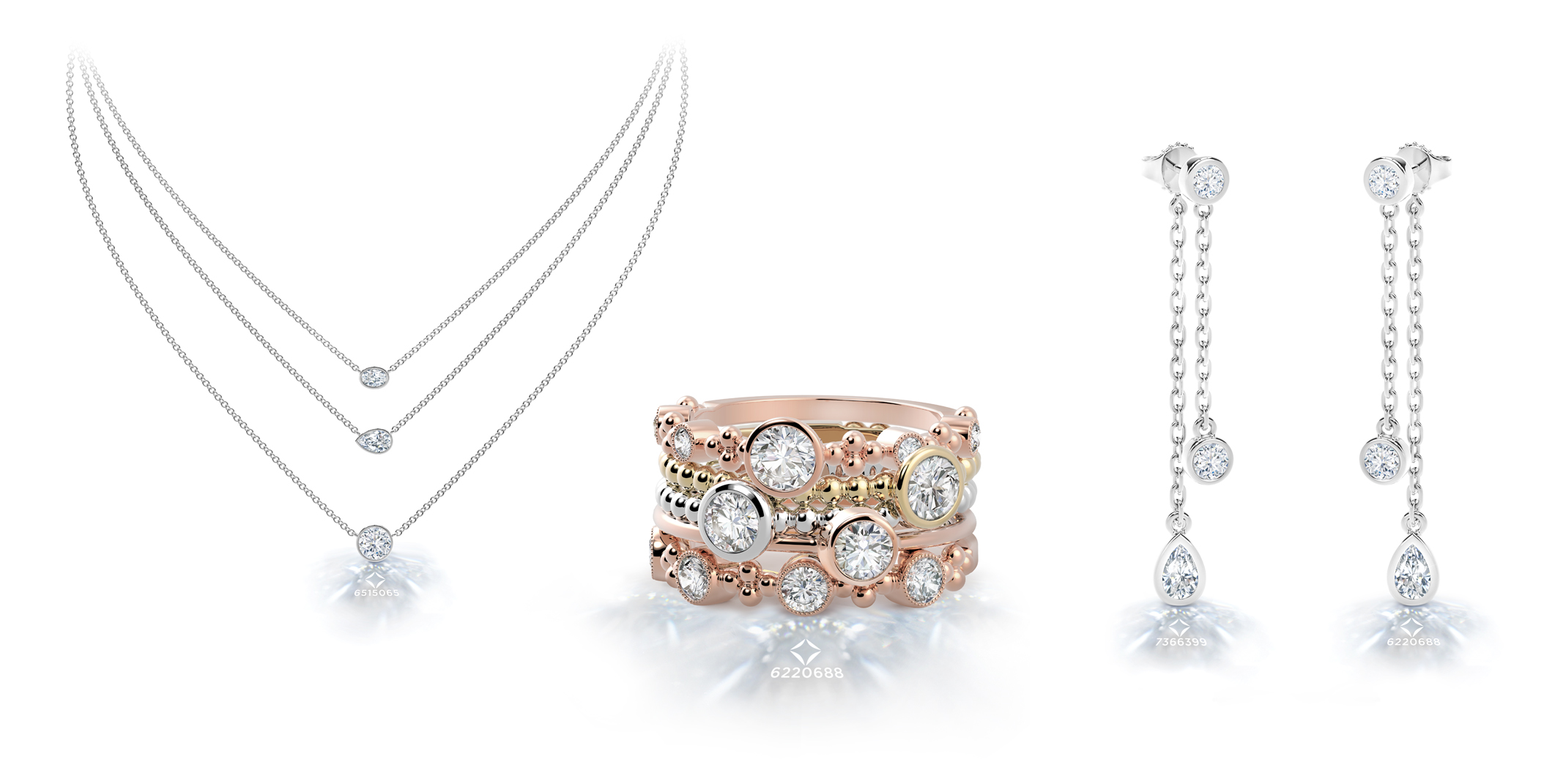 Forevermark diamonds are responsibly sourced. They come from mines that not only comply with strict political, financial, social and environmental requirements but also benefit the communities in which they are operating. This ensures that each Forevermark diamond can be given or worn with pride.