FOREVER GOLF
Rolex's enduring 50-year relationship with the game of golf began in 1967 with Arnold Palmer, joined by Jack Nicklaus and Gary Player. Known together as The Big Three, these legendary players changed the face of golf forever, and their partnership with Rolex marked the beginnings of a relationship based on a quest for perfection, excellence, and sportsmanship. Since then, the affiliation between Rolex and golf has grown into one with a global reach. Rolex is now part of the very fabric of golf and supports the game at all levels; from elite players and legends of the game, men and women's Major championships, the foremost professional tours, and the world's leading team formats to global amateur tournaments, international federations and organizations representing golfers of all ages, from juniors to seniors. Marking its golden jubilee in 2017, the association between Rolex and golf has been steeped in quality, reliability and pioneering spirit.
Spanning five decades, Rolex's long-standing support of golf is one of the most enduring and successful partnerships in sport. It is a mark of the passion of the Swiss luxury watch brand for the ancient game.
The relationship began in 1967 with Rolex Testimonee Arnold Palmer (US), joined by his competitors and companions Jack Nicklaus (US) and Gary Player (South Africa) as part of the Rolex family. In the 1980s, Rolex added prestigious tournaments, The Open and U.S. Open; guardians of the traditions and rules of the game, The R&A and USGA; as well as the Ladies Professional Golf Association (LPGA) and the American Junior Golf Association (AJGA), to its growing number of golf partners. New partnerships with the Masters Tournament, The Ryder Cup and the European Tour were added in the 1990s, as well as selected talent including Major winners Fred Couples (US), Phil Mickelson (US) and Annika Sörenstam (Sweden). Since 2000, the depth of the relationship has developed further and grown exponentially. Alongside the game's legends and prodigious talents, Rolex now supports men's and women's golf across five continents, as well as tours, federations, organizations, and competitions reaching all golfers from junior to senior levels. In 2017, the commencement of a new initiative on the European Tour – The Rolex Series – denotes the continued commitment of Rolex to the game.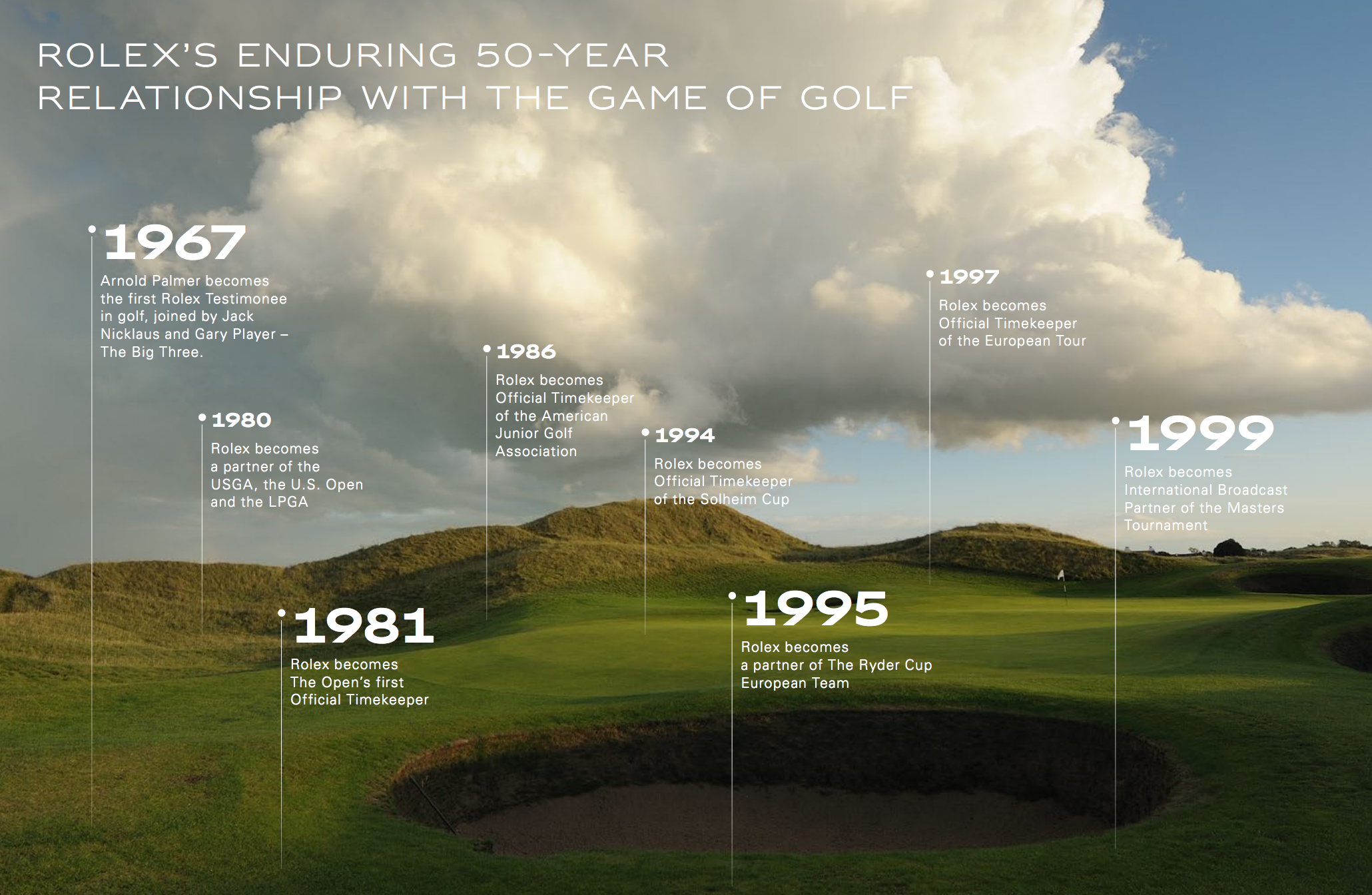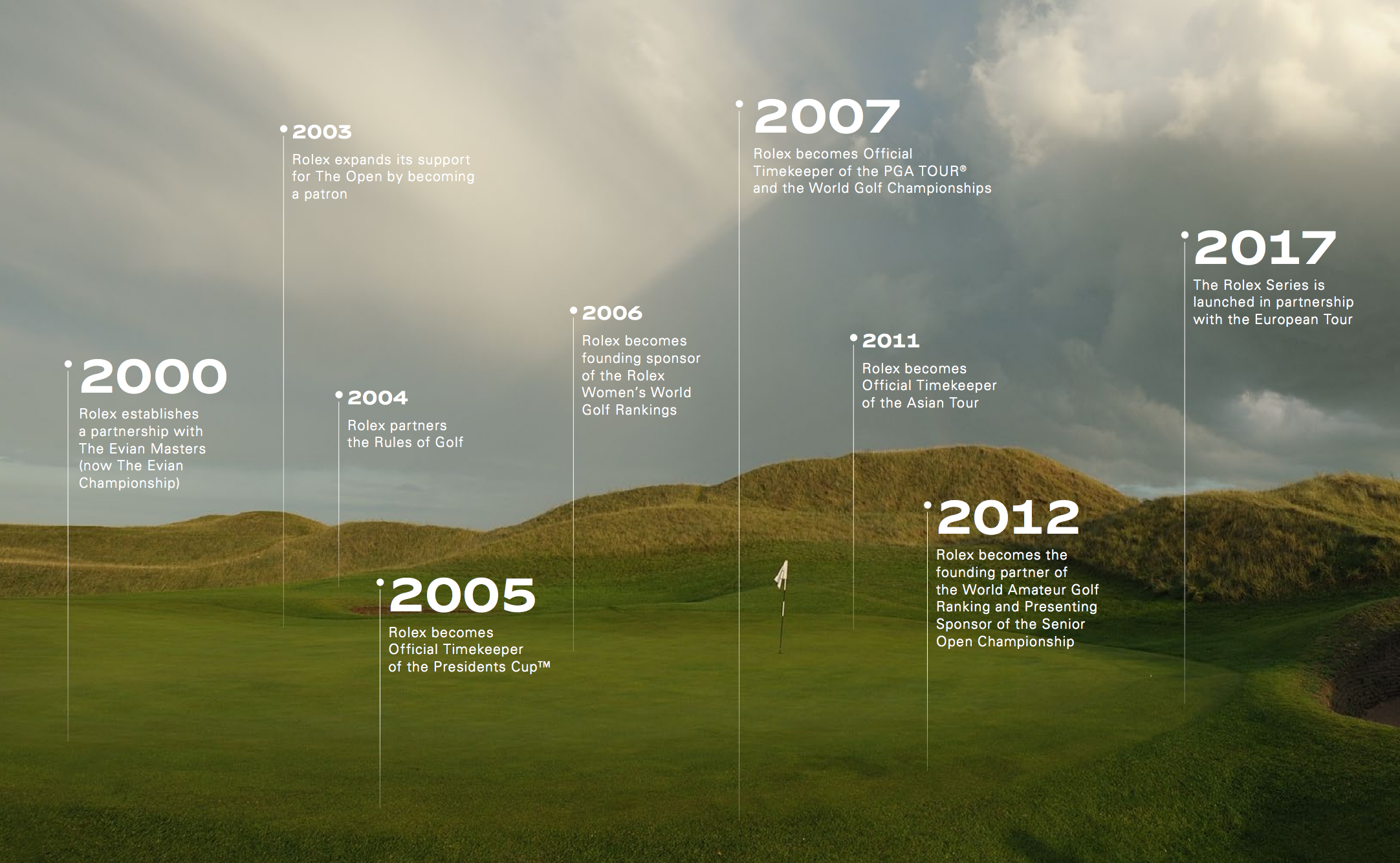 Lugaro Jewellers of West Vancouver and Downtown Victoria are proud to be part of the worldwide network of Official Rolex Retailers, allowed to sell and maintain Rolex watches. We certify the authenticity of your new Rolex and back its five-year international guarantee with the necessary skills, technical know-how and special equipment. Browse the Rolex collection, or simply contact us to book an appointment with our dedicated staff, who can help you make the choice that will last a lifetime.