Le Locle, March 13th – Ulysse Nardin, watchmaker of the oceans, is proud to announce its partnership with free diver and photographer Buyle. Underwater explorer, Buyle has spent most of the last three decades beneath the surface of the seas capturing images in the watery depths with just a camera, available light and one breath of air.

Sunlight, water, air. Fred Buyle is using his underwater photography to change the way we see the seas. Thanks to his bold exploration, we can marvel at the icebergs of Antarctica from an orca's point of view, swim with sharks, and look up from 60m below the surface at the sun shining through the water.

Without disrupting the fragile marine environment, Buyle uses his artistic background to capture little-seen animals of the deep on film, tagging them for biologists in the process. Able to reach 60m on one lungful of air with his camera, his images are taken with natural light and one breath of air. Belgian-born Buyle is specialized in capturing images of sharks in their natural habitats, without a protective cage, diving freely with iconic species such as hammerheads, tigers, and even great white sharks.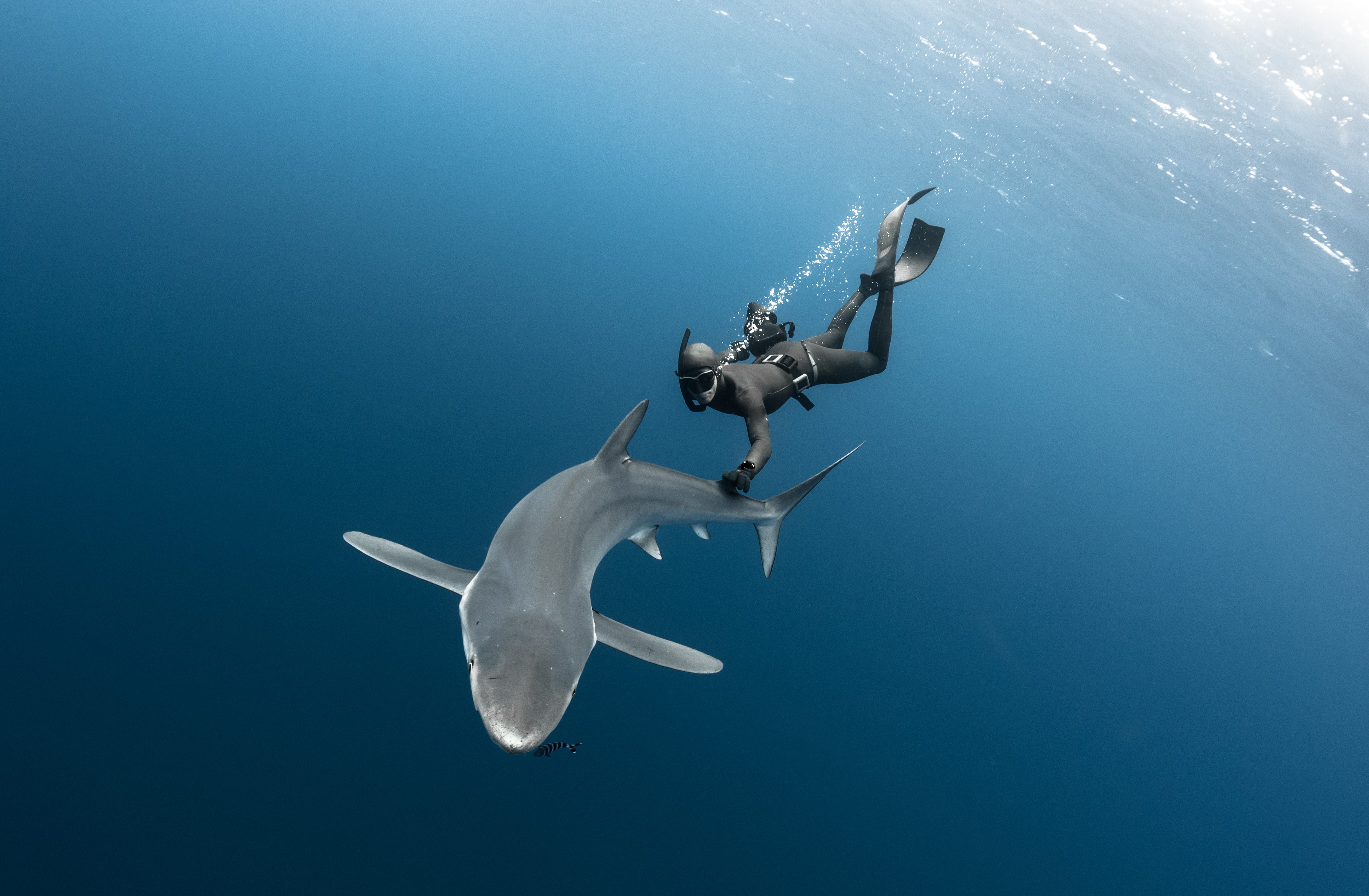 To accompany Buyle into the ocean depths, Ulysse Nardin has created the Diver Deep Dive, robust, functional sports watch, water-resistant to1000 meters. "At a time when our mobility is changing so much, it's great to be able to carry an object with you all the time that says so much about who you are", says Patrick Pruniaux, CEO of Ulysse Nardin. Powered by the in-house UN-320 caliber it has everything a serious diver needs: a helium escape valve, removable titanium guard, an expandable, adjustable rubber strap and a large bezel with 12-nothed teeth for easy manipulation, even with diving gloves. Fifteen sharks adorn the dial and one more is stamped on the back – a reminder that man is only a visitor in the ocean's depths; the seas belong first to the animals.
"Three things have fascinated me since I was a small kid: bicycles, sailboats and mechanical watches. The three share one technical aspect, natural energy and a little bit of magic", said Buyle.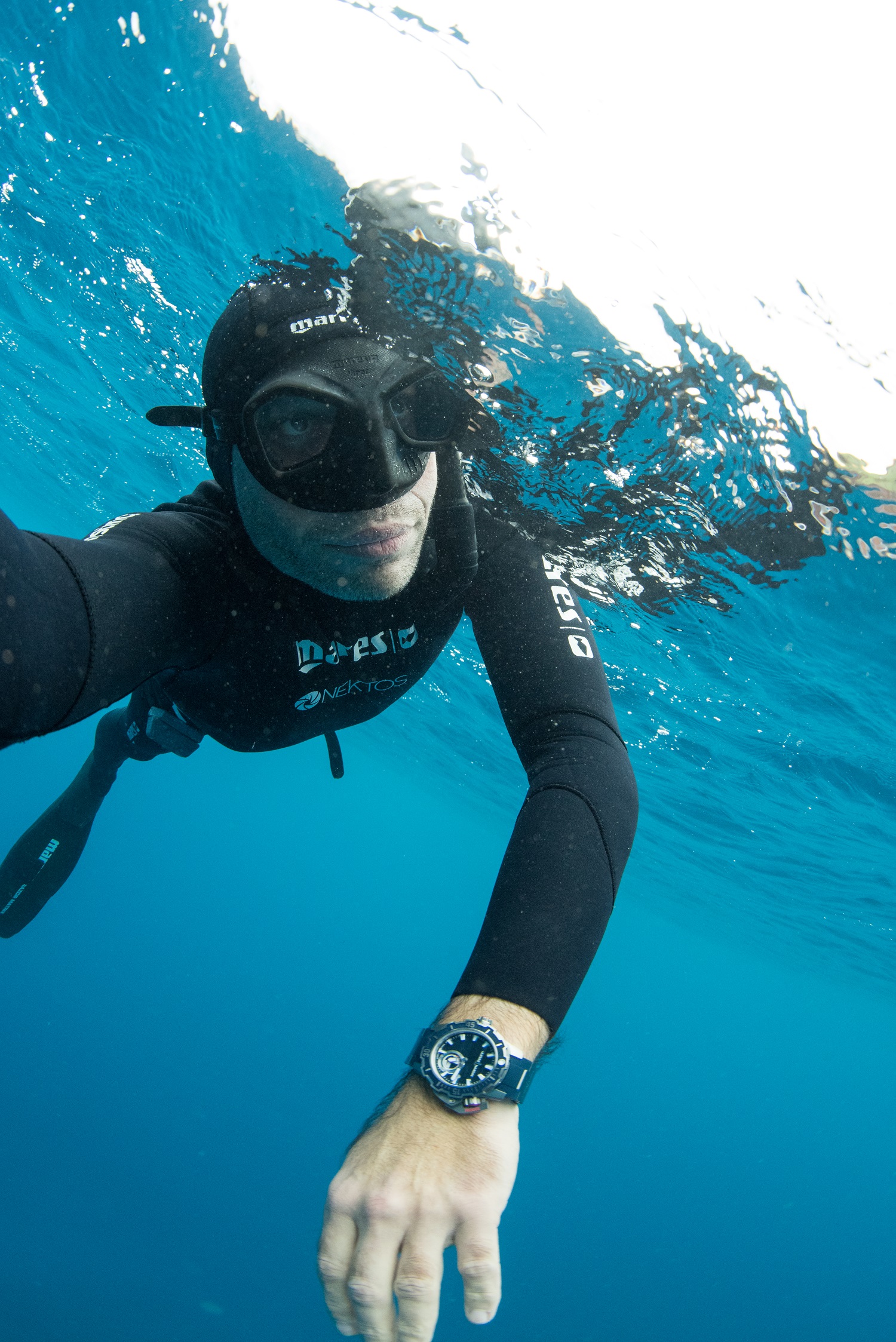 Bold, respectful and talented, Fred Buyle has not finished surprising us.



About Ulysse Nardin – Artisans of individuality

 Founded by Mr. Ulysse Nardin in 1846 and a proud member of the global luxury group Kering since November 2014, Ulysse Nardin has written some of the finest chapters in the history of Haute Horlogerie. The company's earliest renown came from its links to the nautical world: its marine chronometers are among the most reliable ever made, still sought by collectors around the world. A pioneer of cutting-edge technologies and the innovative use of materials like silicium, the brand is one of the few with the in-house expertise to produce its own high-precision components and movements. This exceptional level of watchmaking excellence has earned Ulysse Nardin membership in the most exclusive circle of Swiss watchmaking, the Foundation de la Haute Horlogerie. Today, from its sites in Le Locle and La Chaux-de-Fonds in Switzerland, the brand's continuing quest for horological perfection centers around five collections: the Marine, the Diver, the Classic, the Executive and the Freak. www.ulysse-nardin.com
 


About Frederic Buyle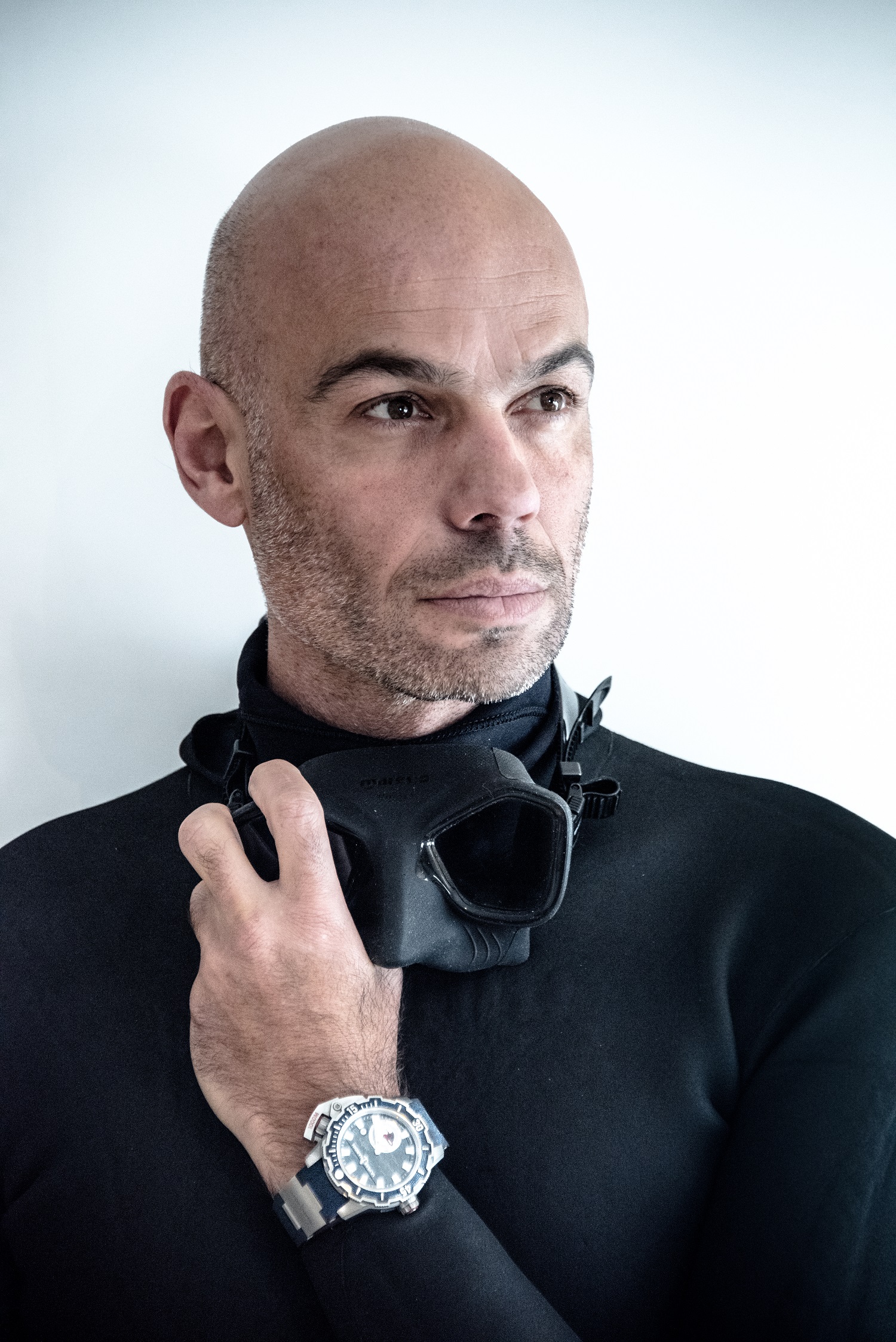 For Ulysse Nardin, watchmaker of the seas, the alliance with Fred Buyle is a natural one. Buyle is a free diver and underwater photographer who discovered free diving at age 10.

He set his first world record in 1995 then broke three additional world depth records between 1997 and 2000. In 1999, passed the mythical 100-meter depth on one breath of air.  He was only the eighth person ever recorded to have made it.

In 2002, he began a second career in underwater photography with one goal: to show the beauty of free diving and the animals in their natural, underwater world. Using non-invasive techniques including only natural light and diving without a cage, Buyle has captured images of sharks, ray fish, dolphins and countless other majestic specimens of marine life at depths of up to 60 meters. His work reflects the artistic influences of his family, showing a subtle beauty that only comes with a trained eye. 

Buyle uses a simple formula for his photographs: water, available light, a camera and one breath of air. With simple equipment and freedom to move around, a free diver can capture unique moments. This "Zen" approach makes Buyle's photography different from any other underwater photography. In 2005 Buyle began to work with marine biologists, assisting them in their fieldwork. He uses his freediving abilities to approach the animals and perform tasks such as acoustic and satellite tagging and DNA sampling. Buyle has worked with teams from around the world and his images are used by NGOs around the world for their conservation campaigns.

The 2018 unveiling of the new Diver Deep Dive sports watch coincides nicely with this new partnership, completing the chain of the watchmaker, watch, the wearer.