Discovering the history
1853-1907: OUR ORIGINS
1853, Charles-Félicien Tissot, a gold case-fitter, and his son Charles-Émile, a watchmaker, joined forces to found the "Charles-Félicien Tissot & Son" assembly shop in Le Locle, Switzerland. The Tissot catalog included a large range of pocket watches and pendant watches, mostly in gold, richly decorated or with complications. Their quality was widely recognized at national and international exhibitions as well as at chronometry competitions. During the 1900 World's Fair, the famous actress Sarah Bernhardt bought an 18 karat gold pendant watch.
Mainly destined for export, Tissot watches were sold in the United States from 1853, and in the Russian Empire from 1858. Family ties were added to commercial ties when Charles Tissot, Charles-Émile's son, moved to Moscow in 1885 to manage the branch his father had set up there and started a family with a Russian woman. Until the beginning of the October Revolution in 1917, the Russian Empire was Tissot's biggest market, where Tissot timepieces made it as far as the Tsar's court.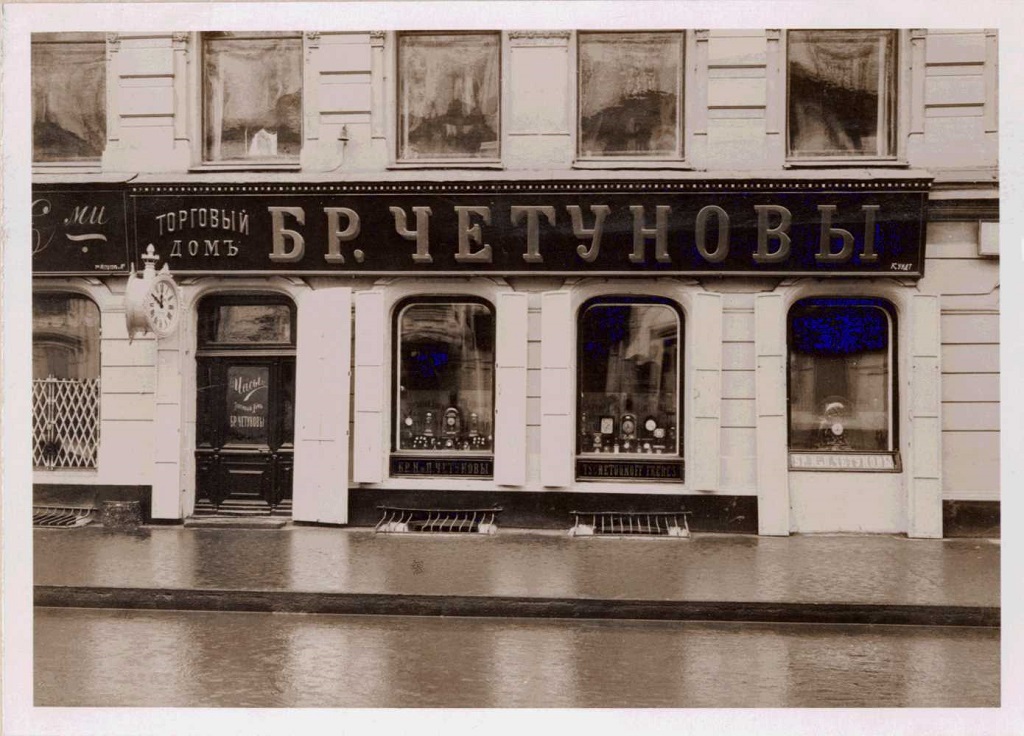 1887 – Moscow retail shop in the Red Square quarter
ABOUT TISSOT
The plus sign in the logo symbolizes the Swiss quality and reliability Tissot has shown since 1853. The watches, sold in more than 160 countries, are authentic, accessible and use special materials, advanced functionalities and meticulous design. Tissot stands by its signature, Innovators by Tradition. The high caliber of the brand has been repeatedly recognized. Tissot has been named Official Timekeeper and Partner of many disciplines, including, basketball with the NBA, FIBA and CBA; cycling with the Tour de France and the UCI World Cycling Championships; motorsports with MotoGPTM and the FIM World Superbike Championship and rugby with the RBS 6 Nations Championship, TOP14, the European Rugby Champions and Challenge Cups. It is also the Official Timekeeper of the World Championships of fencing and ice hockey and the AFL.