The present engagement ring has a history that dates back to the ancient Egyptians, if not earlier. Here's a timeline of how the ultimate symbol of love and commitment has developed over the eras.


Ancient Past
Egyptians have been found buried with metal wire around the third finger of their left hands, which was believed to be directly connected to the heart by a vein. Engagement rings were also used to some degree in ancient Rome.


Middle Ages
Most historians agree that the first use of a diamond ring to mark an engagement occurred in 1477 when Archduke Maximillian of Austria gave Mary of Burgundy a gold ring with the letter M spelled out in tiny diamonds.


1500-1700
There are references to engagement and wedding rings in Shakespeare's plays, and in the 1600s and 1700s lovers in Europe often exchanged poesy or posie rings, silver or gold bands with a line of poetry or a love message engraved on the inside.  Sometimes a silver ring would be given to mark an engagement, and it would be replaced by a gold ring upon the wedding.


1800s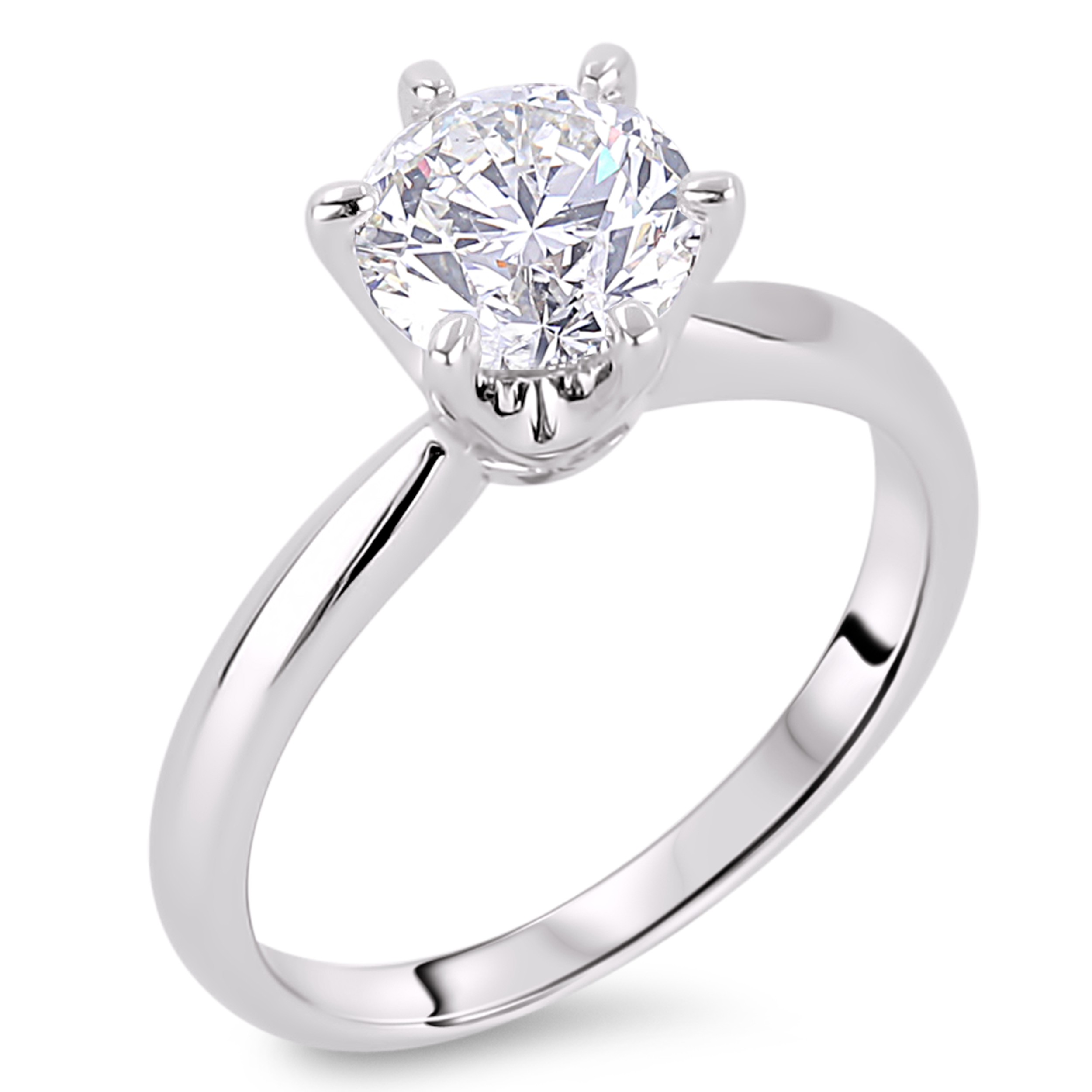 The Victorian era in England is considered a very romantic time. Beloved Queen Victoria was very much in love with her husband Albert (rare for royal marriages). Victorian engagement rings often feature whimsical and romantic motifs, such as hearts, bows, flowers and even snakes which were believed to be a symbol of eternity. Toward the end of the Victorian era, diamonds became a more common feature of engagement rings, after a massive deposit of diamonds was discovered in South Africa. Tiffany & Co. introduced the six-prong "Tiffany Setting" which raised the diamond up above the band to maximize its brilliance, a style that has influenced engagement rings ever since.


EARLY 20TH CENTURY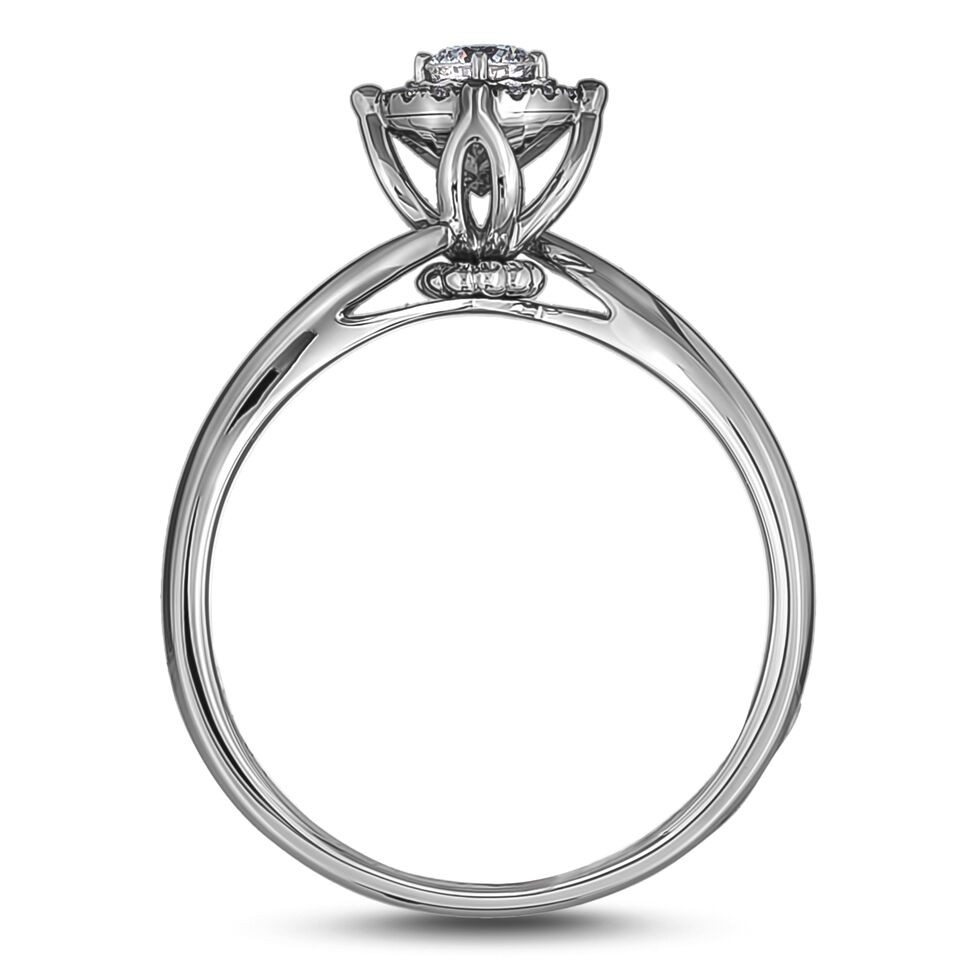 The Edwardian era saw engagement rings become a widely accepted social norm. The industrial revolution had brought about increased prosperity, and a growing middle class in much of Europe and America. Fine jewelry became within reach of more people than ever before. Edwardian engagement often contained diamonds in thin and ornate platinum designs.

ENGAGEMENT RING TRENDS BY DECADE
1920-1930's Engagement Rings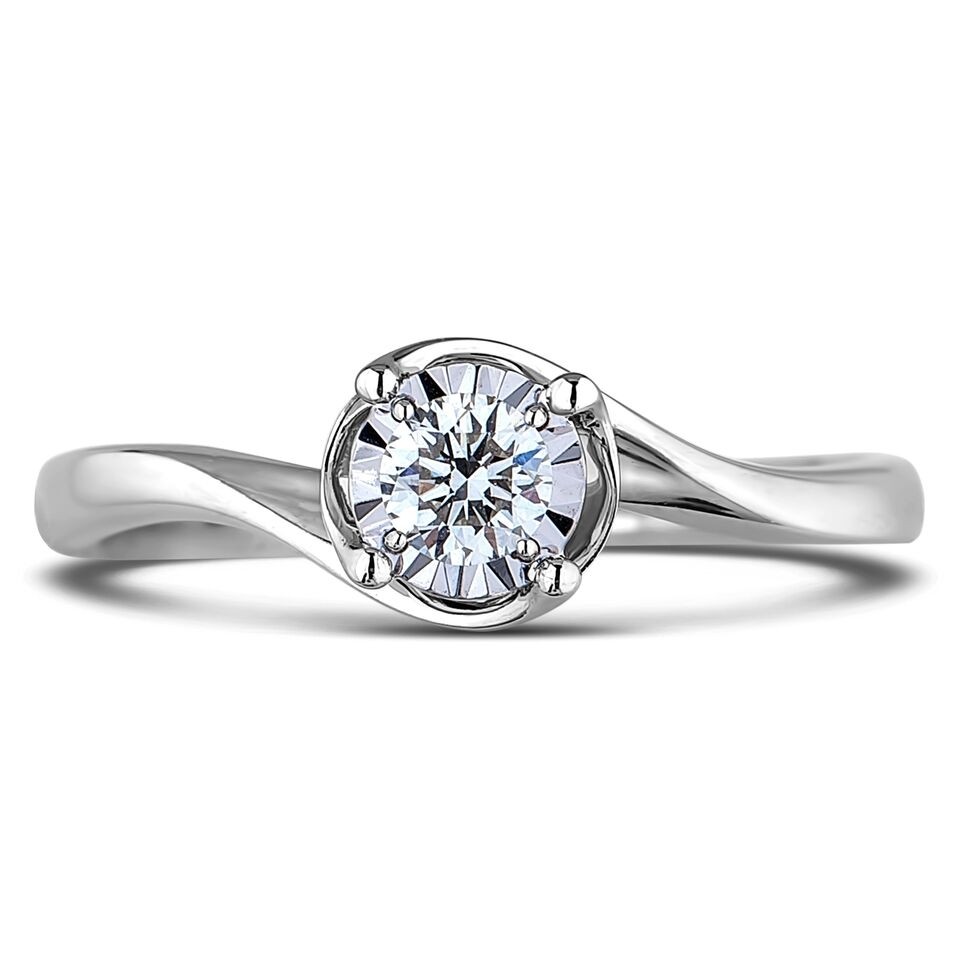 In comparison with Edwardian rings, the engagement rings of the 20s and 30s were less distinctively feminine and more geometric, reflecting the Art Deco aesthetic of the day and the era's love of all things modern. They frequently feature diamonds set in platinum or white gold and often featured colorful precious gems such as sapphires and rubies.


1940's Engagement Rings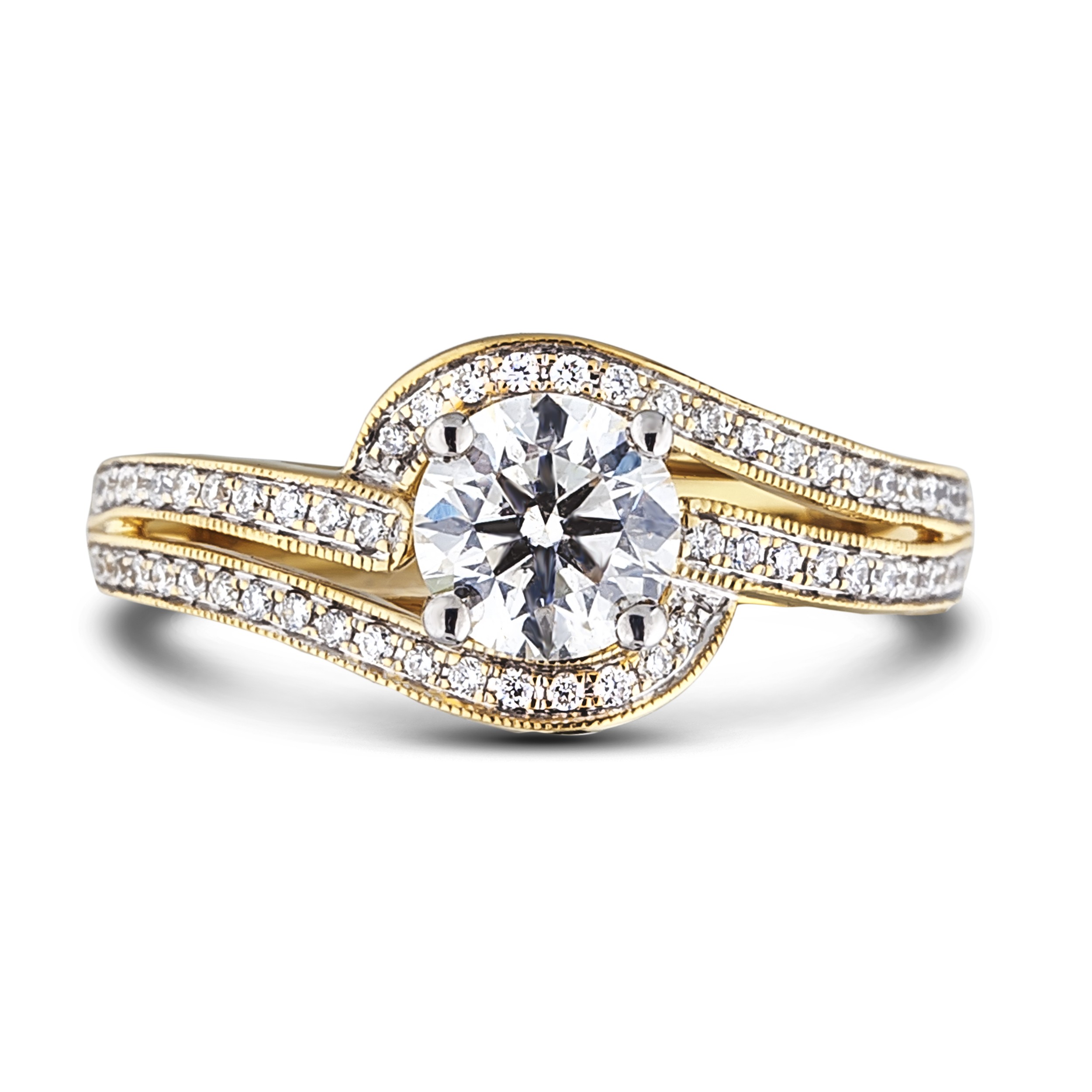 Despite the hardships of World War II, 1940s engagement rings were often big and bold. They featured curving designs and feminine motifs such as ribbons, bows, and flowers. Platinum was scarce because it was used for the war effort, so gold was the precious metal of choice. Although diamonds remained the most desired gemstone for rings, budget-conscious shoppers often turned to synthetic rubies and sapphires.


1950's Engagement Rings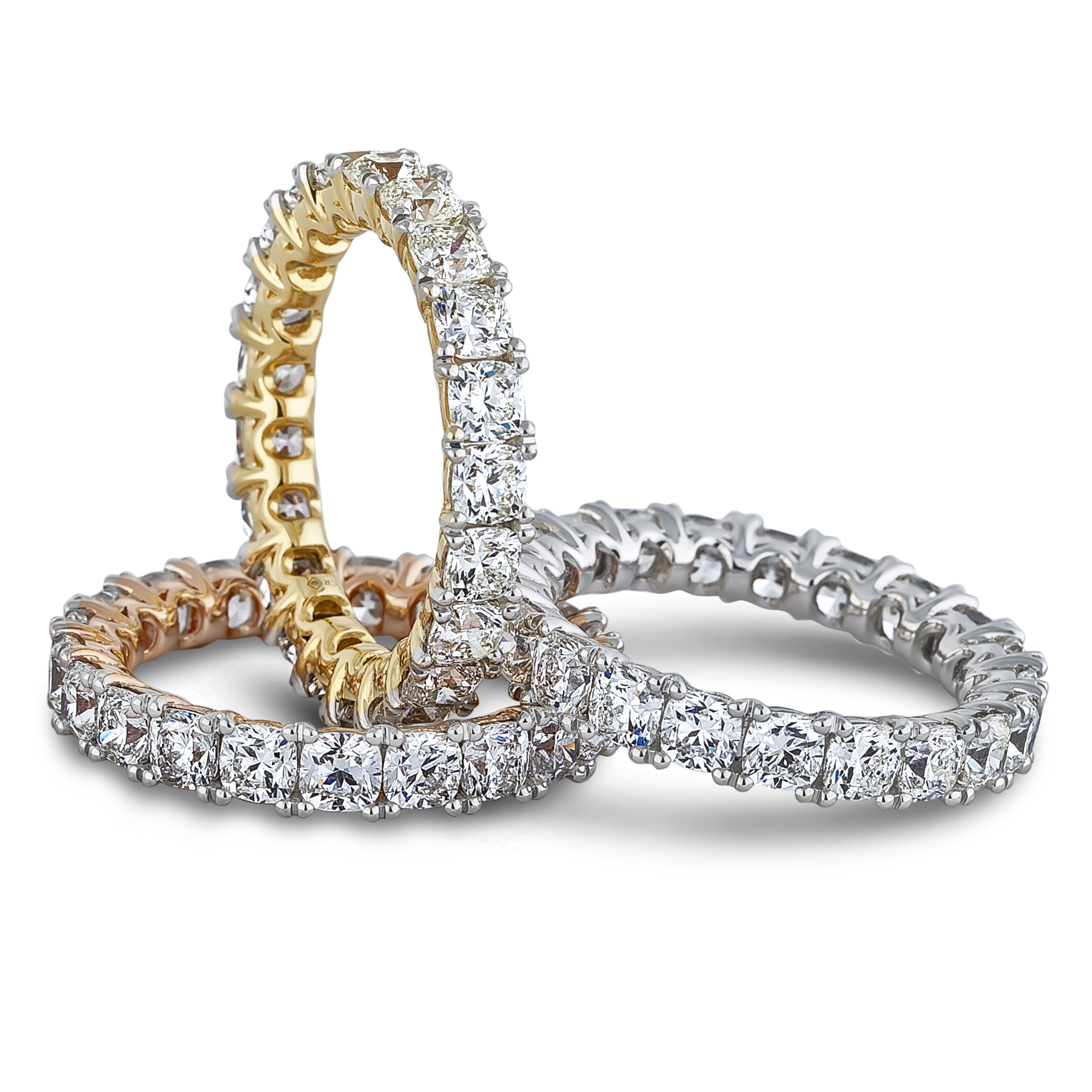 Audrey Hepburn's husband, Mel Ferrer, may have kicked off the trend of stackable rings in different metals, a style that's still going strong today, by giving the style-conscious star rings in both yellow and rose gold, so she could switch them out to match her outfit.


1960's Engagement Rings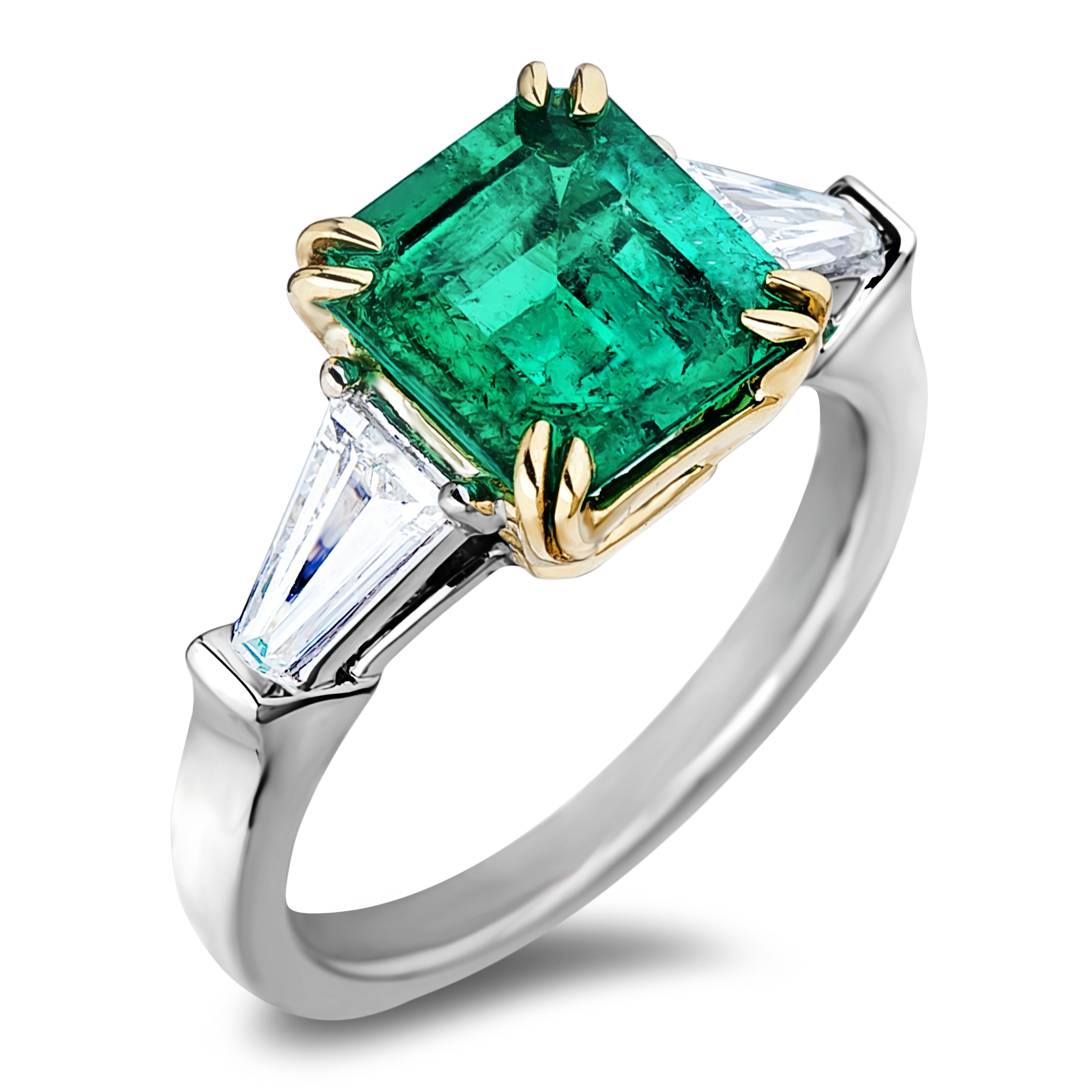 This decade saw the rise of the headline-making celebrity engagement ring. In 1963 Richard Burton gave Elizabeth Taylor a ring featuring a 33-carat Asscher-cut diamond, which makes Kim Kardashian's 15-carat ring look almost tiny. And at the beginning of the decade, first lady Jacqueline Kennedy's distinctive diamond and emerald engagement ring made emeralds an in-demand gemstone for many brides-to-be.


1970's Engagement Rings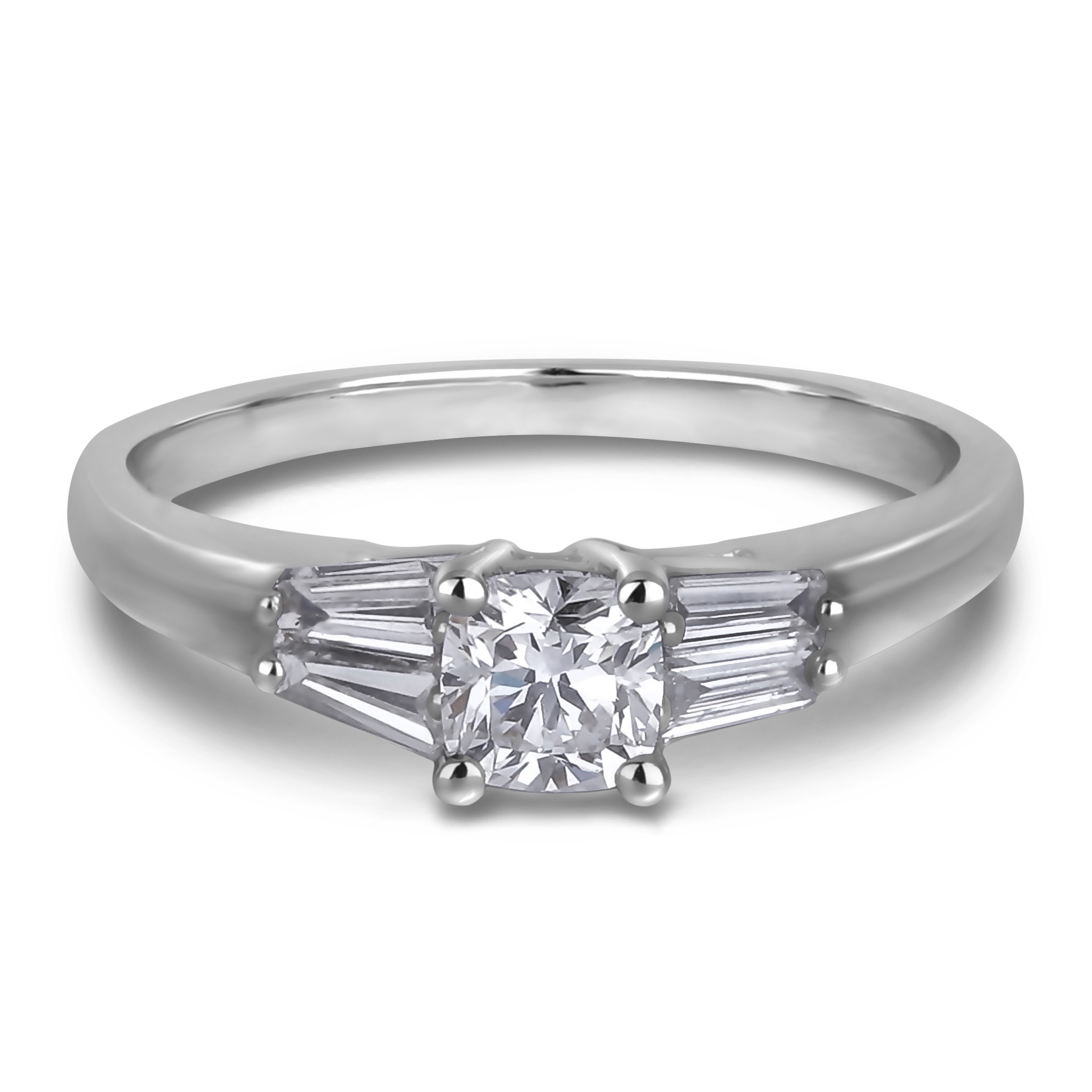 The princess/square and radiant cuts were invented and perfected in the 70s, and their square shapes became very popular for engagement rings, fitting for a generation that embraced the new and different and did away with many of the traditions of the past.


1980's Engagement Rings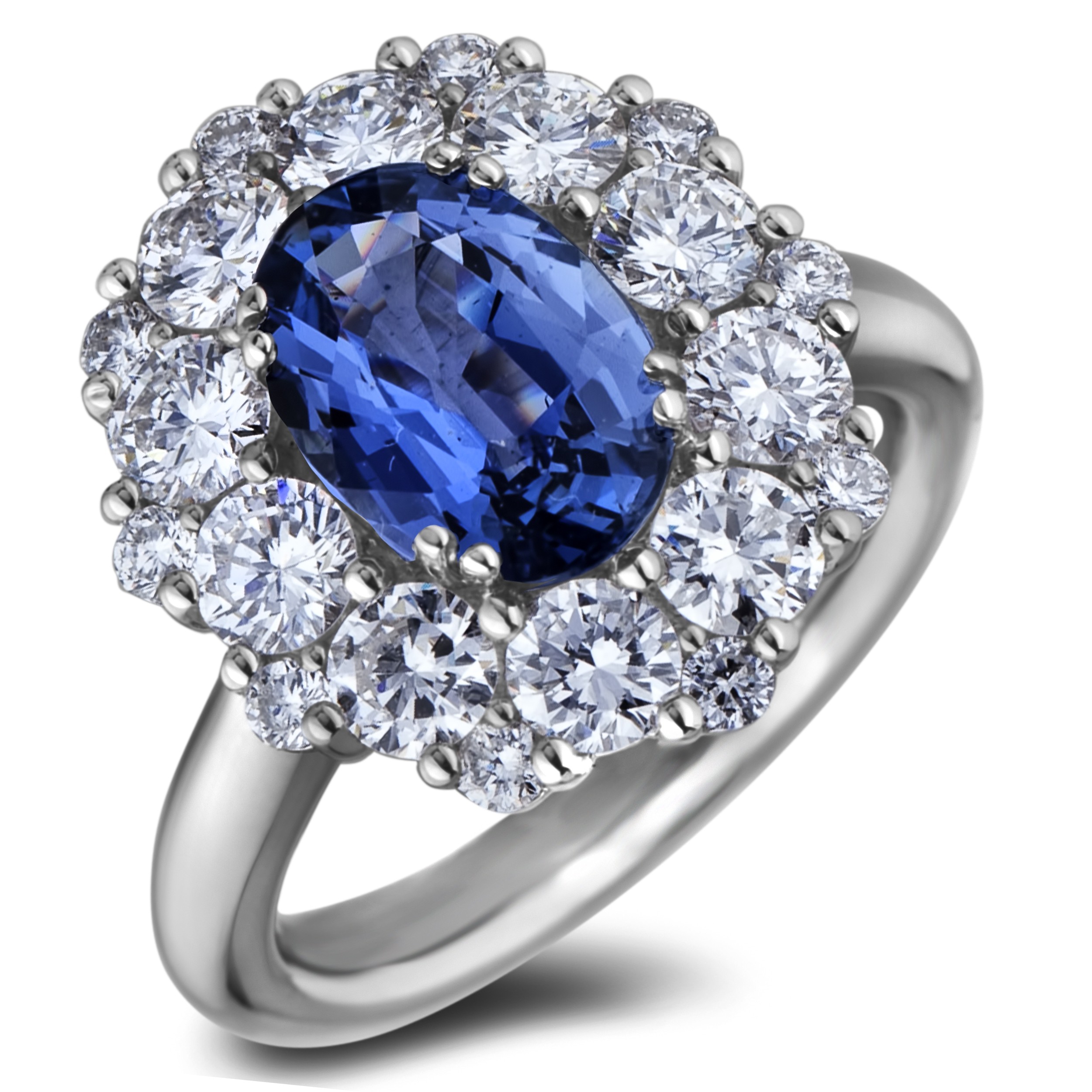 The engagement and wedding of the decade were that of Prince Charles and Princess Diana, and her oval sapphire engagement ring set off a significant sapphire trend.


1990's-present Engagement Rings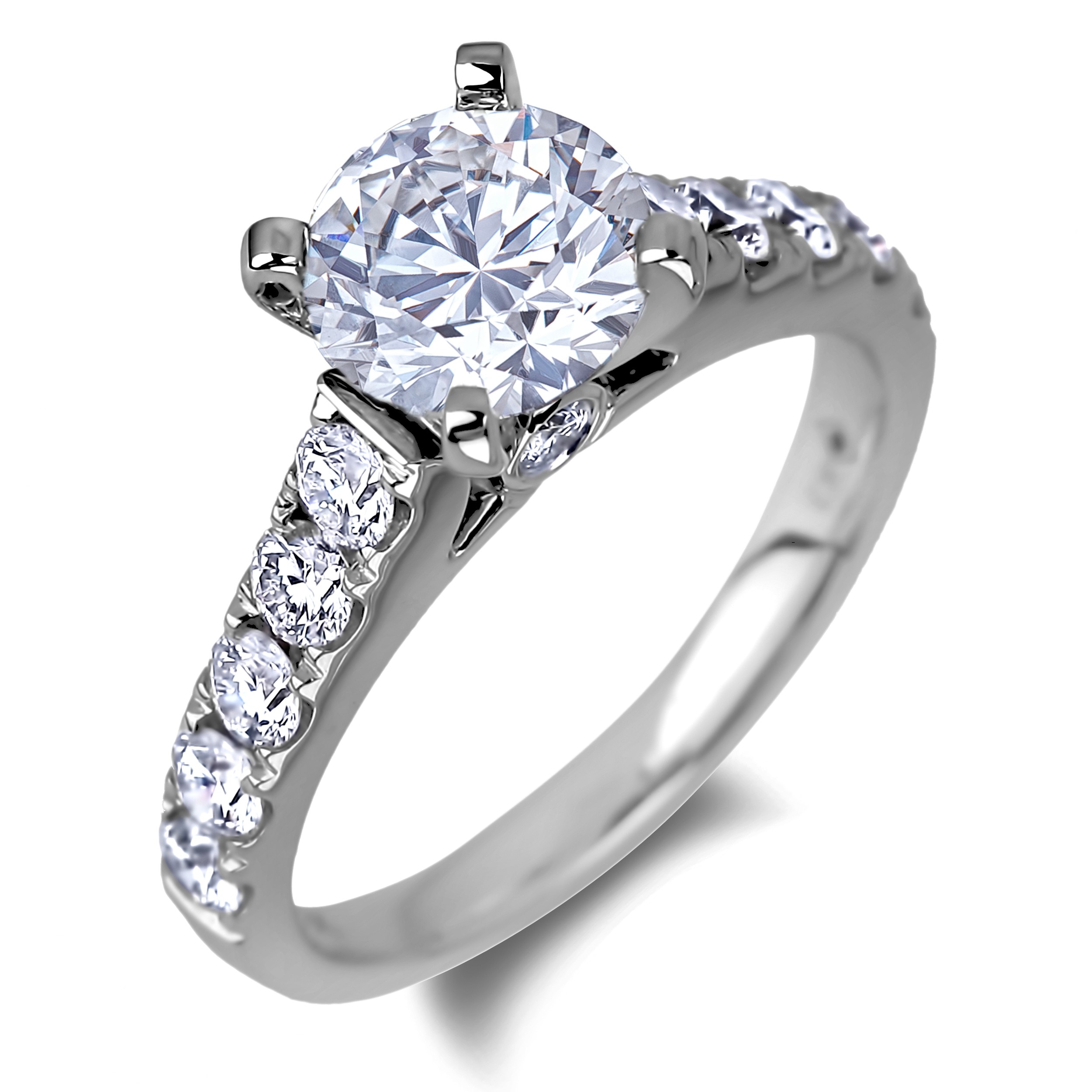 During the most recent decades, no one trend has ruled. In part because of the internet, couples have more access to information about engagement rings, and more ability to choose between different styles, than ever before. Although styles may rise and fall in popularity year by year, the same basic look that dominated for much of the twentieth century—of a ring with a prominent, sparkling diamond—continues to be the most sought after at the beginning of the twenty-first.


ENGAGEMENT RING TRENDS OF THE FUTURE

Indeed, we can't predict the future, but we do expect that some of the trends we're seeing in engagement rings today will continue for quite some time. That includes antique engagement rings, antique-inspired styles, and delicate, nature-influenced designs. One trend thing is for certain: Couples will always want an engagement ring that's unique and expresses their style and personalities, whether that means an antique, a custom design, or a classic look with a modern touch of a different color of metal or an unexpected gemstone.  But no matter what the future holds, we think that the trend of socially conscious is one that will never be out of style.
Main picture:
GIA Diamond Oval Halo Engagement Ring
Features one = 4.11 carat GIA Certified oval brilliant cut diamond and accented by 0.88 ctw of round brilliant cut diamonds. Designed and manufactured in-house at Lugaro studios.
Retails for $112,000.00 CAN