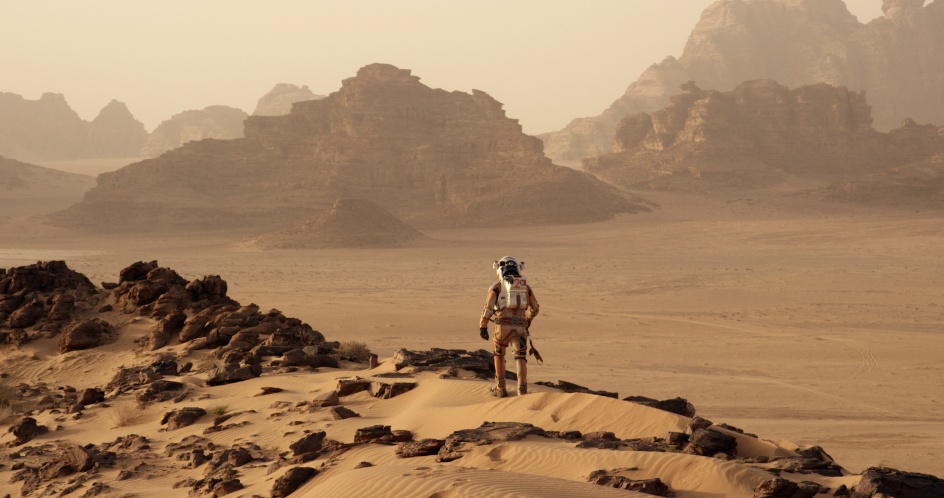 Biel, TBD – Hamilton Watches, known for their leading role in the worlds of aviation and cinema, as well as their innovative and precise timekeeping expertise, return to the big screen this fall, in 20th Century Fox's epic adventure, The Martian.
The new motion picture from director Ridley Scott features four robust signature Hamilton Timepieces
The Martian
During a manned mission to Mars, Astronaut Mark Watney (Matt Damon) is presumed dead after a fierce storm and left behind by his crew. But Watney has survived and finds himself stranded and alone on the hostile planet. With only meagre supplies, Watney must draw upon his ingenuity, wit and spirit to subsist and find a way to signal to Earth that he is alive. Millions of miles away, NASA and a team of international scientists work tirelessly to bring the Martian home, while his crewmates concurrently plot a daring, if not impossible, rescue mission. As these stories of incredible bravery unfold, the world comes together to root for Watney's safe return. Based on a best-selling novel, and helmed by master director Ridley Scott, The Martian features a star-studded cast that includes Jessica Chastain, Kristen Wiig, Kate Mara, Michael Pena, Jeff Daniels, Chiwetel Ejiofor, and Donald Glover.
The Martian opens in theaters on October 2nd  2015.
Reliable timekeeping is crucial not only for Hamilton Watches but also for the leading character in the film, scientist Mark Watney. (Matt Damon). Every second counts and time means survival, so the obvious timepiece chosen to fit such a challenging role is the military-inspired Hamilton BeLOWZERO. This pitch black Hamilton timepiece is a helpful tool for Watney to pull off his mission in such extreme and dangerous circumstances. It features four octagonal bold screw tops around the watch case and a sporty black rubber strap with a double-holed buckle, ensuring a secure fit on the wrist. The Hamilton BeLOWZERO's rugged and robust high-tech design strike a perfect balance to Watney's pioneering spirit and need for precision.
The action adventure The Martian also features other signature Hamilton pieces worn by additional cast members: The X-Wind Limited Edition can be seen on the wrist of Rick Martinez (Michael Peña) and the Pilot Pioneer Aluminum is worn by Commander Melissa Lewis (Jessica Chastain) and Beth Johanssen (Kate Mara). Inspired by Hamilton's earliest timepieces, the pocket watches which were originally designed to meet the needs of U.S. railroad timekeeping in 1892, the RailRoad Auto Chrono, is worn by Chris Beck ( Sebastain Stan). As the crew plan their incredible mission to bring the Martian home while wearing the above-mentioned Hamilton timepieces, we recognize once again the spirit of precision and reliability, which are great attributes equally shared by Hamilton Watches!
This "starring" role in The Martian is the latest in over 450 movie placements for Hamilton. The first came more than 60 years ago when the brand's watches first appeared in The Frogmen. Since then, Hamilton has worked closely with costume designers and prop masters to supply watches to filmmakers. "Our work with The Martian underlines the essence of the brand – the American Spirit and Swiss Precision. Such attributes are so well reflected by the star-studded cast in their challenging roles, so our timepieces really are the perfect fit for this movie.
Furthermore, it exemplifies the ongoing relationship we have had with Hollywood over the past six decades and how we've collaborated with many talented behind-the-scenes professionals to help bring their characters to life" said Sylvain Dolla, CEO of Hamilton International Ltd.
Due to its continued involvement with Hollywood, Hamilton recognizes the wide spectrum of opportunities associated to the red carpet. With this in mind, the brand created the Hamilton Behind The Camera Awards, held in both Los Angeles and Shanghai. The awards pay tribute to the brilliant off-screen talent that contribute to the quality of a motion picture and to the lasting impression it makes on its audience.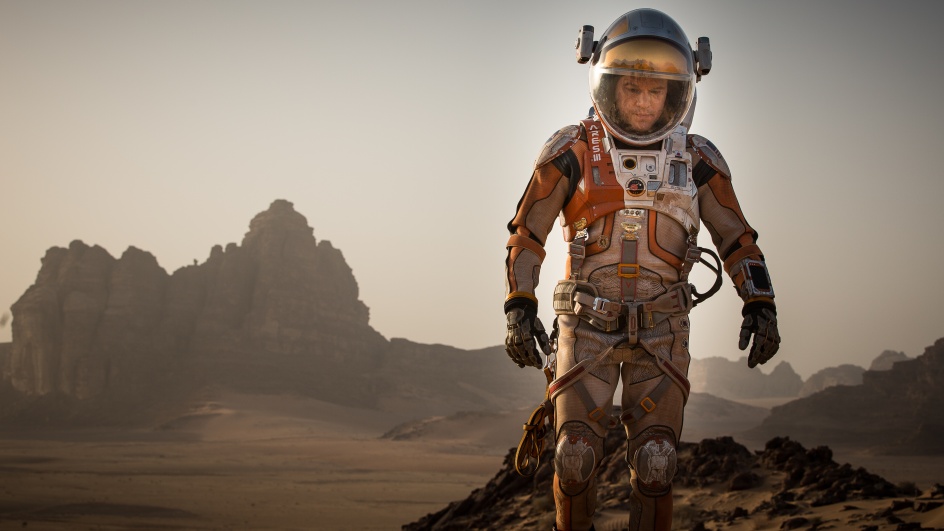 FACT BOX
Khaki Navy Belowzero 1000m auto H78585333
The BeLOWZERO Auto 2826 is perfect for even the most daring of deep water adventures! It is water resistant to a depth of 1,000 meters and is equipped with a helium escape valve. With a thickness of 5.6 mm, the convex crystal – reminiscent of a smooth bubble – is also well prepared for any underwater exploration. The design of the watch reflects its performance capability, boasting such details as a fish symbol, which expresses the extent of the water resistance and a diving mask pictured on both the case back as well as on the special, rubber-feel presentation box.
Size 46 mm
Case Black PVD
Dial Black
Hands Yellow Superluminova®
Attachments Black rubber & Black PVD metal
Movement Ca. 2826-2
Crystal Sapphire
Water resistance Water Resistance 100 bar (1000 m) /1450 psi (3280.8 ft)
Suggested Retail Price S1795

About Hamilton
Hamilton was founded in 1892 in Lancaster, Pennsylvania, USA and today its watches combine the American spirit with the unrivalled precision of the latest Swiss movements and technologies. Since 1951 the brand's distinctive watches have caught the attention of the world's leading screen stylists. Their eye-catching shapes, modern materials and unique designs have earned them appearances in more than 400 films, including Hollywood blockbusters as well as European, Chinese and Russian productions.
Throughout the years, Hamilton has created a tradition of integrating its signature styles with epic storylines – from Stanley Kubrick's futuristic 2001: A Space Odyssey to sci-fi stand-outs I Am Legend and the fan-favourite Men in Black trilogy and Interstellar.
To learn more about Hamilton's complete line of innovative timepieces, kindly visit www.hamiltonwatch.com
About 20th Century Fox
One of the world's largest producers and distributors of motion pictures, 20th Century Fox Film produces, acquires and distributes motion pictures throughout the world. These motion pictures are produced or acquired by the following units of 20th Century Fox Film: Twentieth Century Fox, Fox 2000 Pictures, Fox Searchlight Pictures, Fox International Productions, and Twentieth Century Fox Animation.