Leading brand of the Swiss watch industry, Rolex, headquartered in Geneva, enjoys an unrivalled reputation for quality and expertise the world over. Its Oyster watches, all certified as Superlative Chronometers for their precision, performance and reliability, are symbols of excellence, elegance and prestige. Founded by Hans Wilsdorf in 1905, the brand pioneered the development of the wristwatch and is at the origin of numerous major watchmaking innovations, such as the Oyster, the first waterproof wristwatch, launched in 1926, and the Perpetual rotor self-winding mechanism invented in 1931. Rolex has registered over 400 patents in the course of its history. A truly integrated and independent manufacturing company, Rolex designs, develops and produces in-house all the essential components of its watches, from the casting of the gold alloys to the machining, crafting, assembly and finishing of the movement, case, dial and bracelet. Rolex is also actively involved in supporting the arts, sports, exploration, the spirit of enterprise, and the environment through a broad palette of sponsoring activities, as well as philanthropic programmes.
At Baselworld 2016, Rolex is introducing the latest creations in its Oyster and Cellini collections together with a new in-house certification for all its watches. The brand's emblematic  "Superlative Chronometer" designation has been redefined with performance criteria that exceed watchmaking norms and standards.
This year's flagship models include the new Cosmograph Daytona in 904L steel fitted with a monobloc Cerachrom bezel in black ceramic. The watch combines technical performance and iconic aesthetics inspired by the history of this legendary chronograph. Rolex is also introducing a brand new Oyster Perpetual Air-King, a watch with an evocative name, relaunched in a 40 mm case with an aviation-inspired dial. Rolex is fitting its new-generation mechanical movements in the Datejust 41 and Lady-Datejust 28 models in Rolesor, which combine 904L steel and 18 ct yellow or Everose gold. The new Rolesor version of the Datejust 41, now equipped with calibre 3235, backed by 14 patents and incorporating the Chronergy escapement developed by Rolex, adopts a modernized design in a 41 mm case. Its feminine counterpart, the Rolesor Lady-Datejust 28, is equipped with calibre 2236 fitted with the Syloxi hairspring in silicon patented by Rolex, and is available in a redesigned case increased in size to 28 mm. Rolex's expertise in gem-setting is highlighted on the new 39 mm diamond-set Oyster Perpetual Pearlmaster, while the Yacht-Master 40, Explorer and Cellini models present new aesthetics and dials.
C O S M O G R A P H D A Y T O N A WITH A CERACHROM BEZEL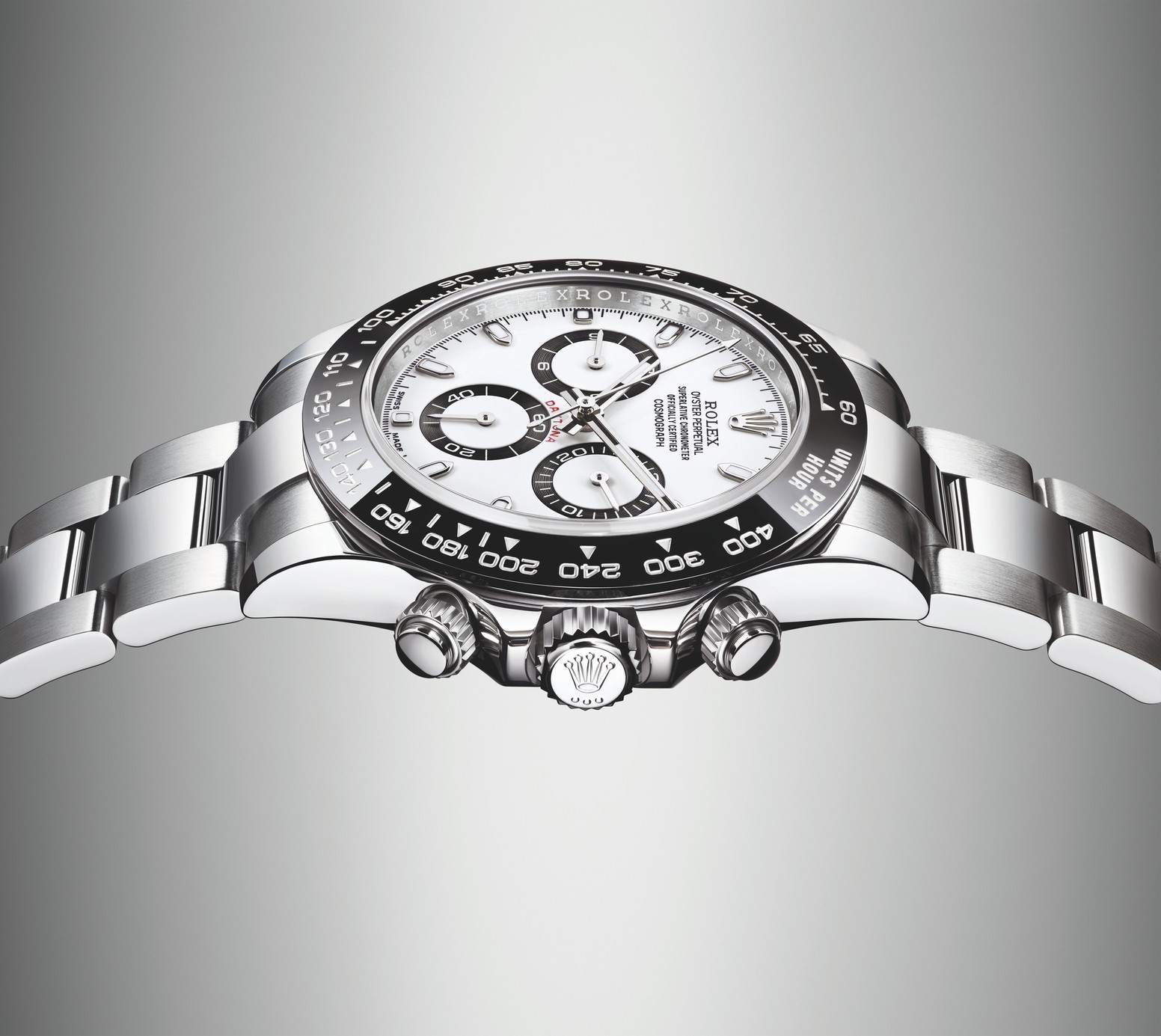 The new version of the Oyster Perpetual Cosmograph Daytona in 904L steel is equipped with a monobloc Cerachrom bezel, developed and patented by Rolex, in black ceramic. A blend of hightechnology and sleek aesthetics, this evolution pays tribute to the heritage of the legendary chronograph. The black bezel is reminiscent of the 1965 model that was fitted with a black Plexiglas bezel insert, while the high-tech ceramic ensures extreme durability and provides an exceptionally legible tachymetric scale.
AIR-KING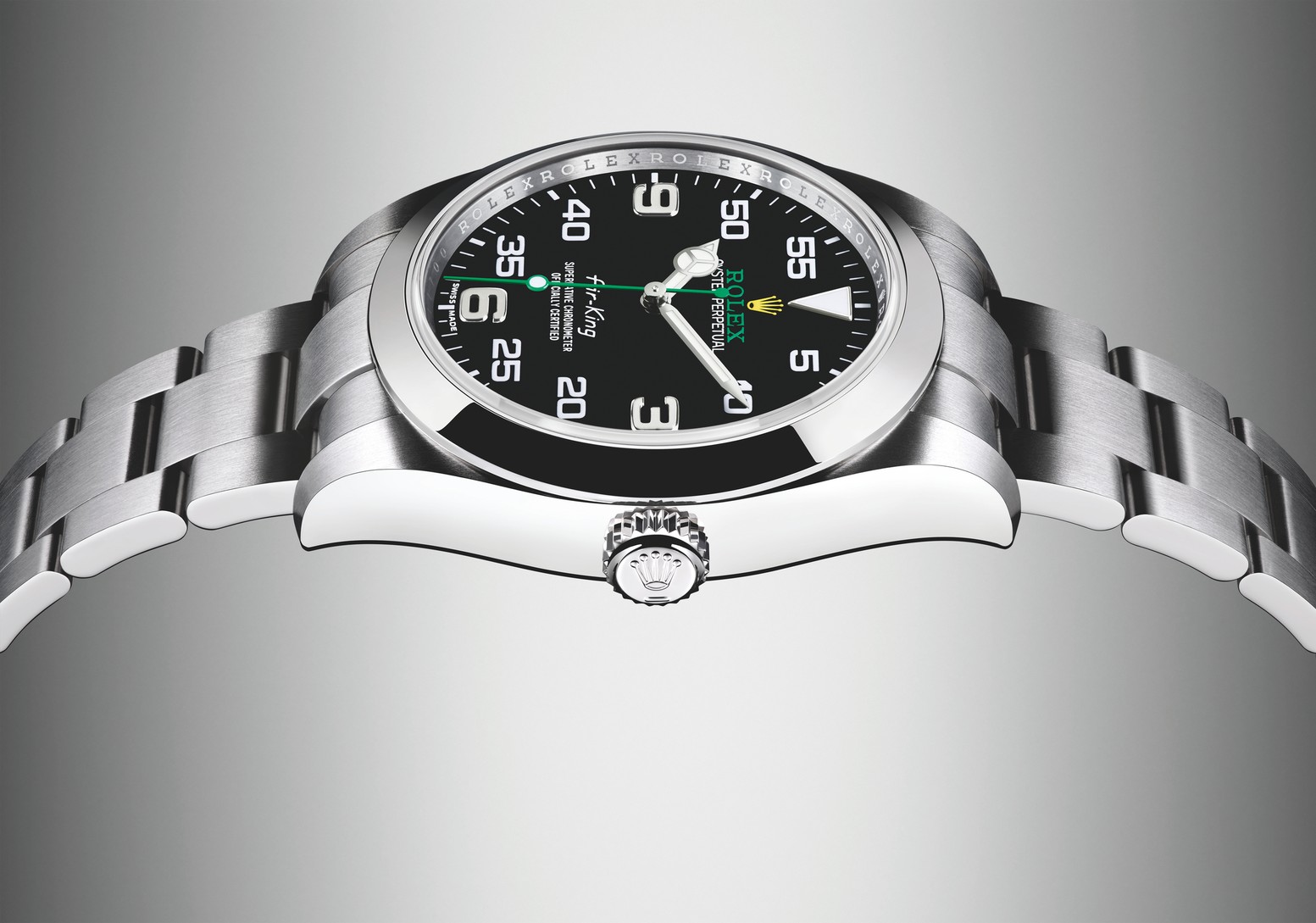 The new Oyster Perpetual Air-King perpetuates the aeronautical heritage of the original Rolex Oyster. The new Air-King, in a 40 mm case in 904L steel, features a distinctive black dial combining large 3, 6 and 9 numerals marking the hours, and a prominent minute scale for navigational time readings. The dial carries the name Air-King in the same lettering that was designed specially for the model in the 1950s.
DATEJUST 4 1 ROLESOR AND CALIBRE 3 2 3 5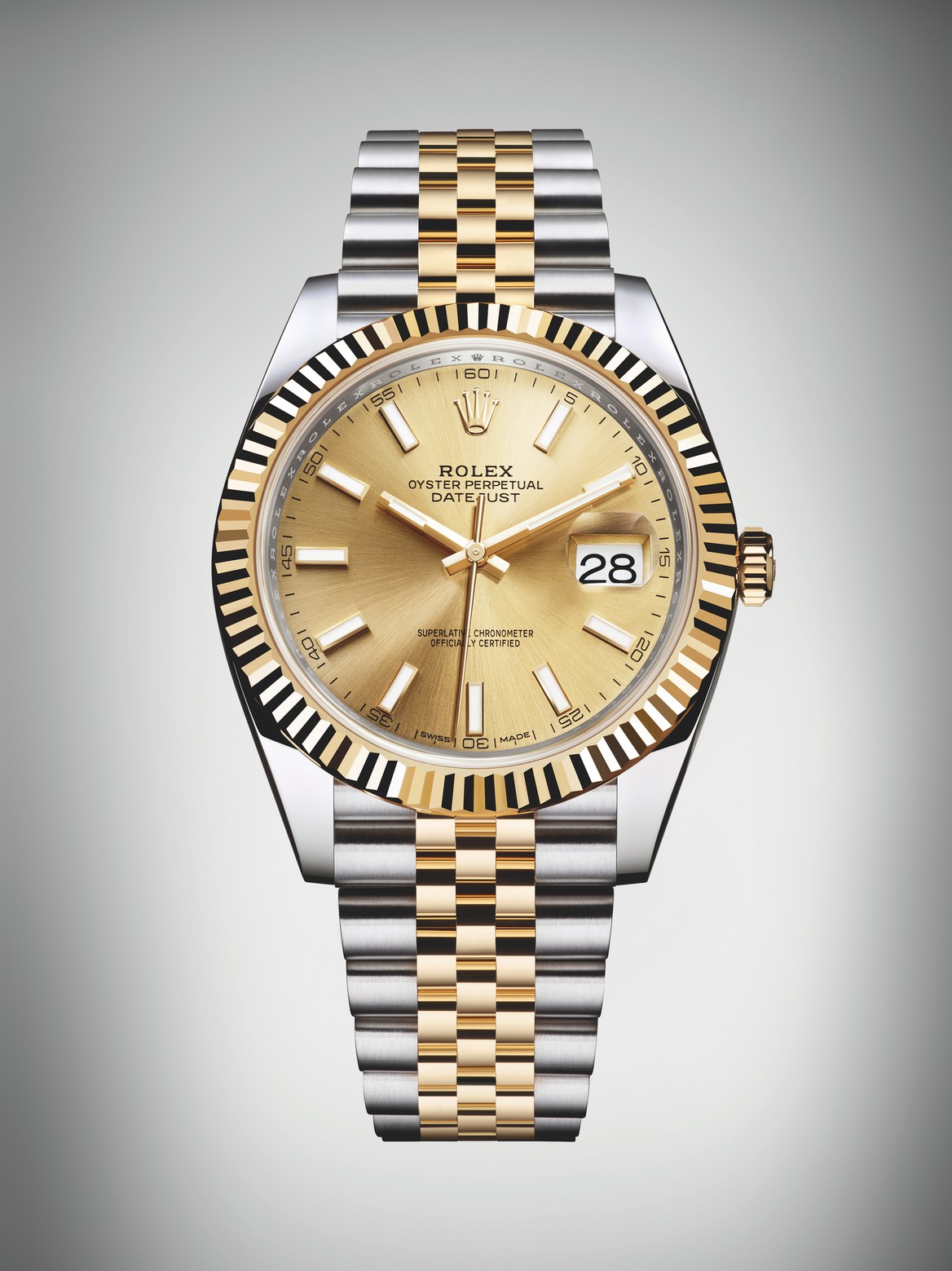 The new generation of the classic Oyster Perpetual Datejust features a modernized 41 mm case and the new Rolex calibre 3235, a movement at the forefront of watchmaking technology, with 14 patents, the new Chronergy escapement and a power reserve of approximately 70 hours. The new Datejust 41 is offered in yellow or Everose Rolesor versions – combining 904L steel and either 18 ct yellow or Everose gold – with a wide selection of dials.
LADY-DATEJUST 2 8 ROLESOR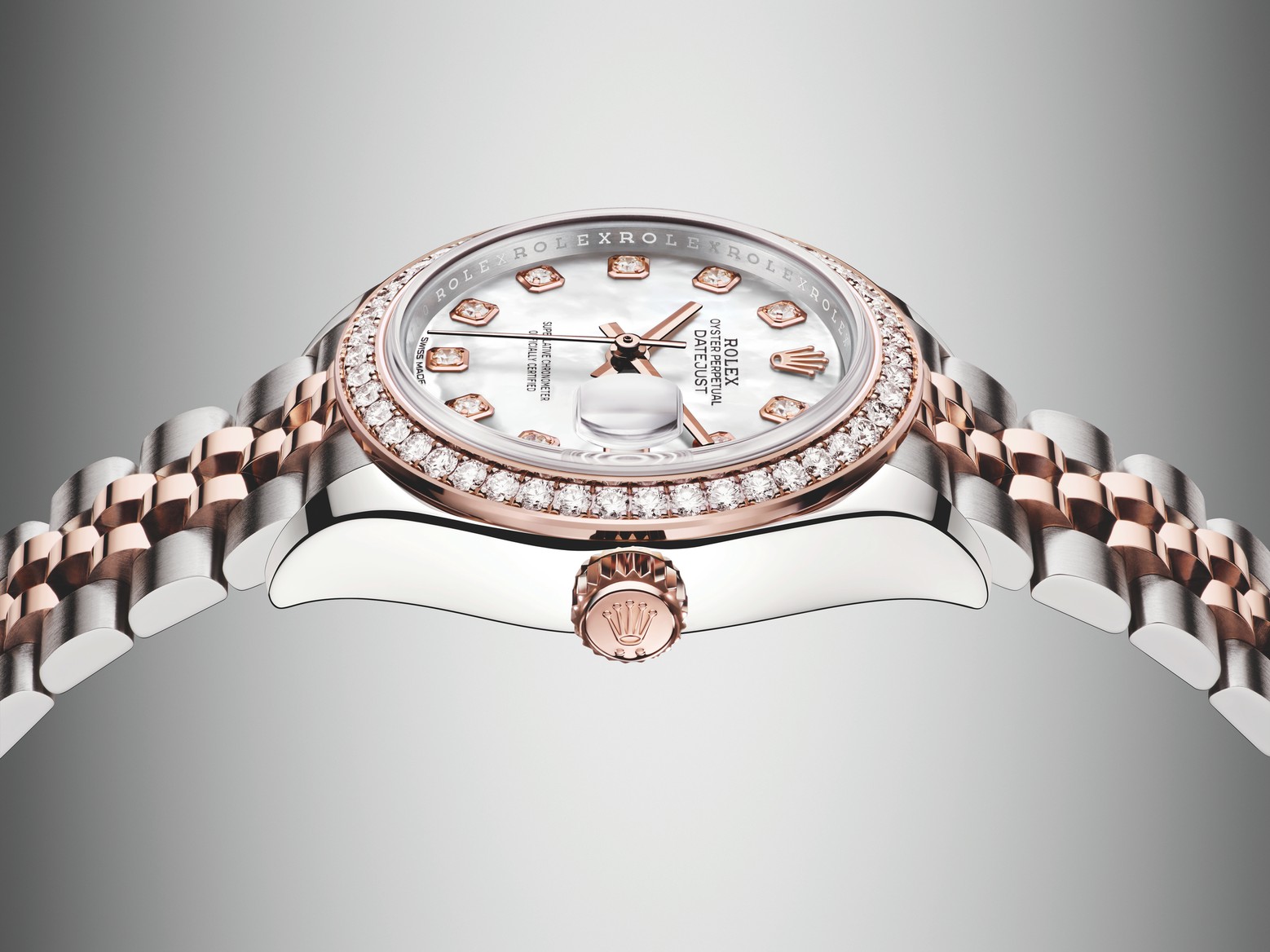 The new generation of the Oyster Perpetual Lady-Datejust is being introduced in either yellow or Everose Rolesor versions, combining 904L steel and 18 ct yellow or Everose gold. These new models feature a redesigned case enlarged to 28 mm and a mechanical movement, calibre 2236, equipped with the Rolexpatented Syloxi hairspring in silicon.
PEARLMASTER 3 9 D I A M O N D – S E T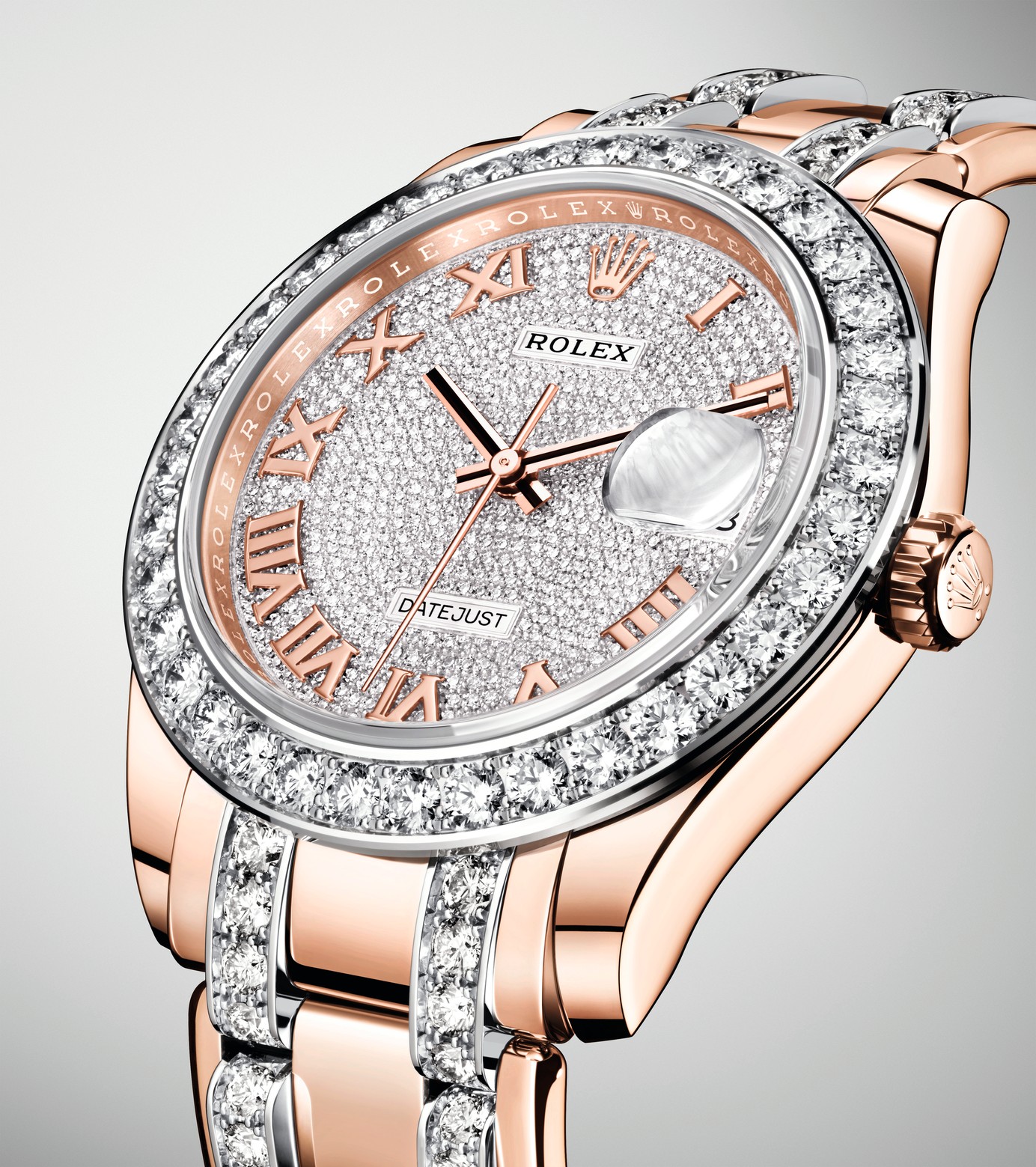 Rolex is introducing a new version in 18 ct Everose gold of the Oyster Perpetual Pearlmaster 39, a treasure among its gem-set watches. Adorned with the rarest diamonds, this interpretation highlights the extent of Rolex's expertise in gem-setting. In a 39 mm case, this precious watch is also equipped with the new-generation calibre 3235, backed by 14 patents, including for the Chronergy escapement developed by Rolex.
YACHT-MASTER 4 0 E V E R O S E R O L E S O R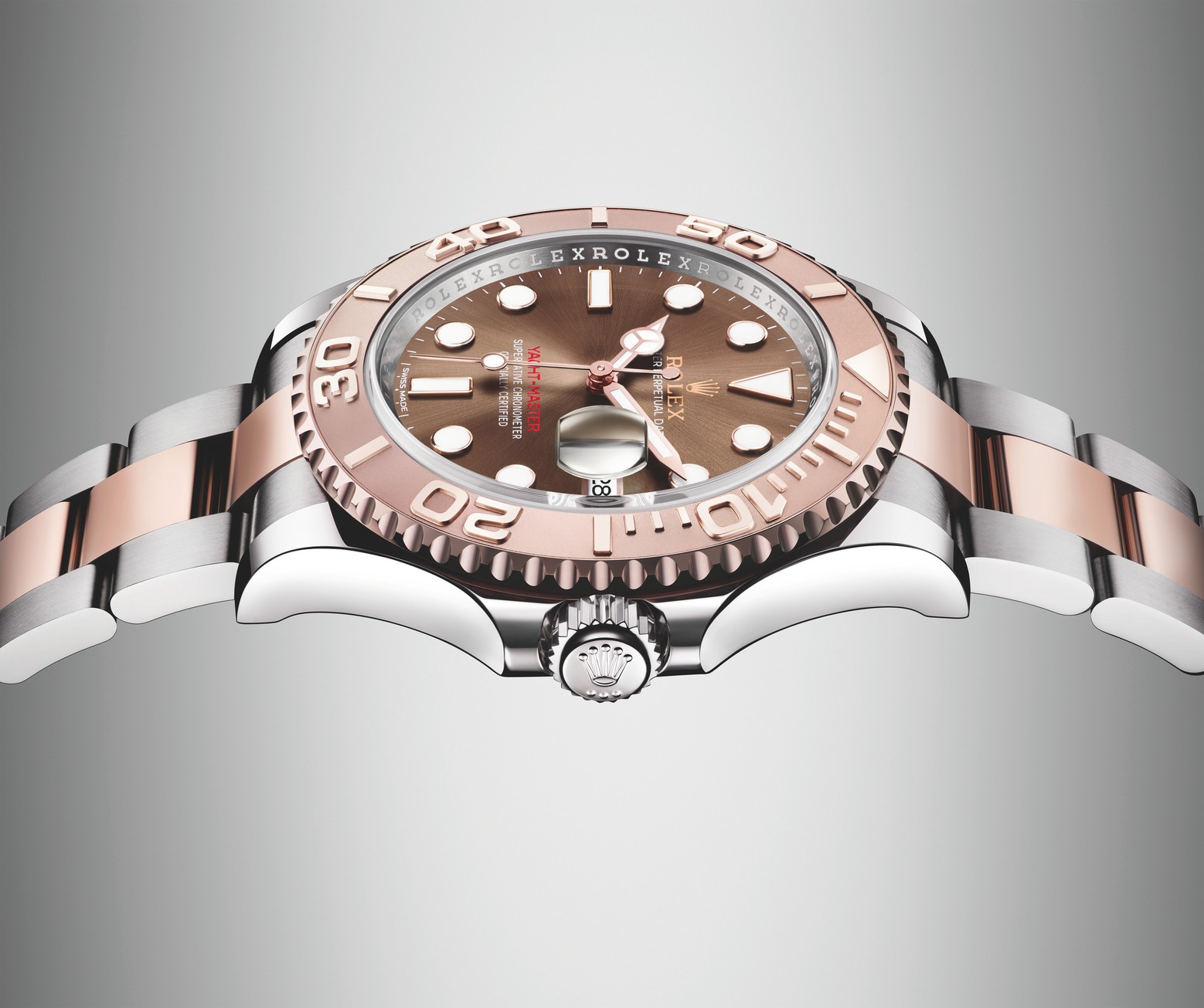 A new version of the Oyster Perpetual Yacht-Master 40, Rolex's emblematic nautical watch, is being introduced for the first time in Everose Rolesor (a combination of 904L steel and 18 ct Everose gold), in a 40 mm case with a chocolate dial.
E X P L O R E R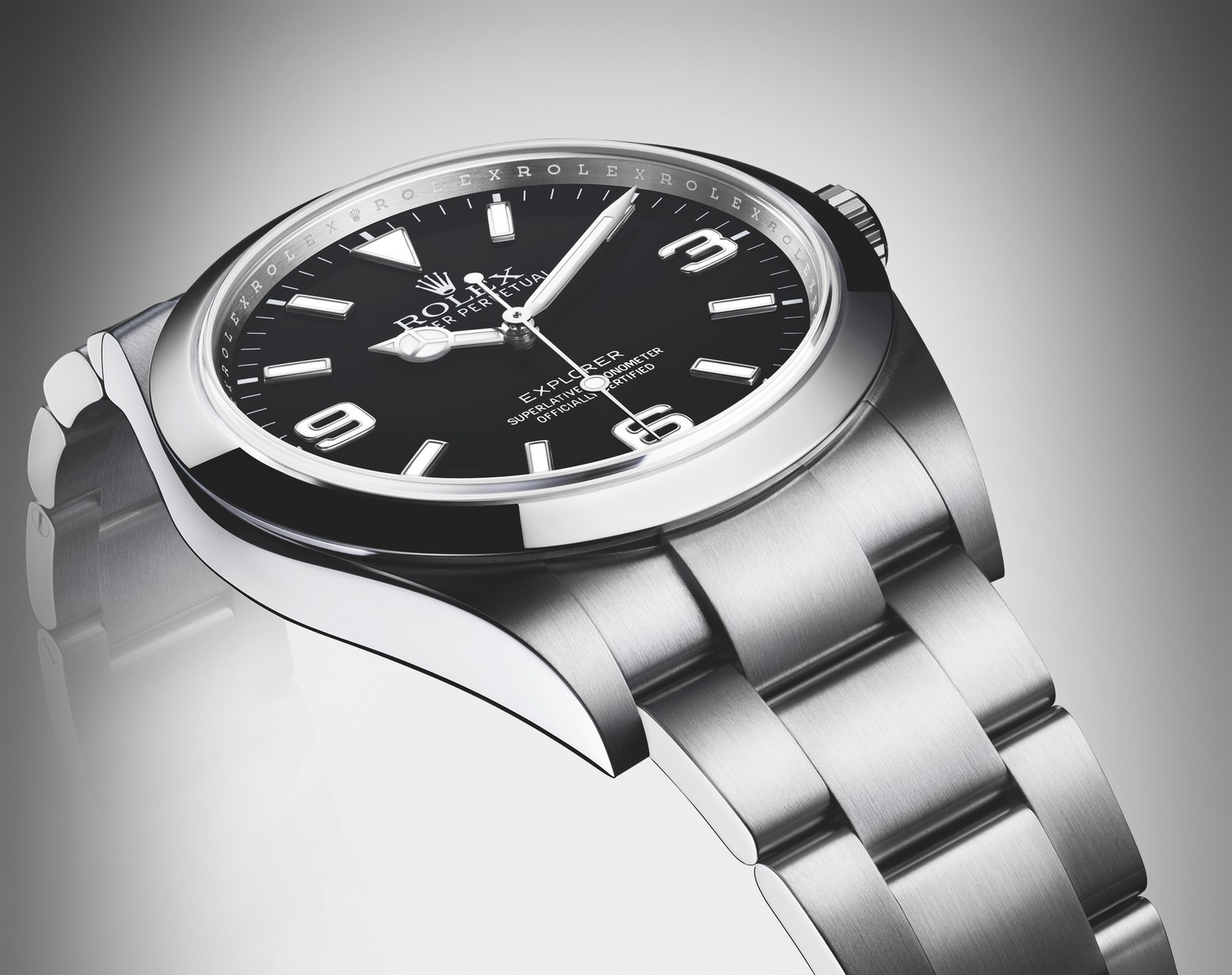 The new Oyster Perpetual Explorer features an entirely luminescent Chromalight display for enhanced legibility. This model, designed with adventure in mind, retains its characteristic 3, 6 and 9 numerals, which are now filled with a luminescent material emitting a long-lasting blue glow. The hands are also broader and longer for improved visual comfort.
CELLINI NEW DIALS AND COLOURS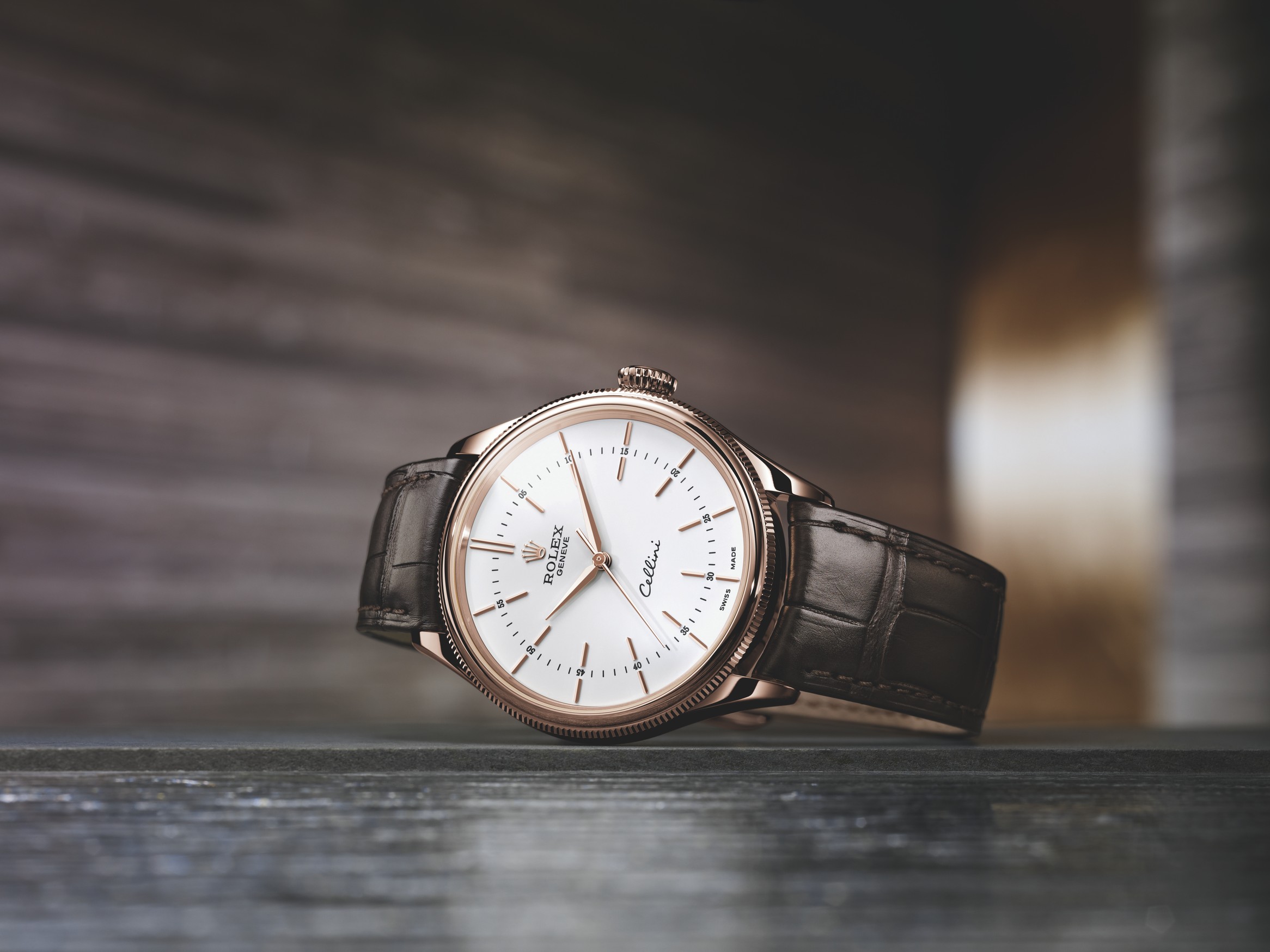 In its Cellini collection, Rolex is introducing new versions of its Time, Date and Dual Time models in 18 ct white or Everose gold in a 39 mm case. The new Cellini Time watches feature a redesigned white lacquer dial with 12 elongated applique hour markers. The Cellini Date acquires a blue dial and strap, whereas the Cellini Dual Time range is extended with the addition of a version with a brown dial and strap.
ROLEX GREEN SEAL  SU P E R L A TI V E  C H R O N O M E T E R CERTIFICATION
All Rolex watches are now covered by the new Superlative Chronometer certification redefined by Rolex in 2015. The certification, specific to the brand, applies to each fully assembled watch with the movement encased and is a guarantee of superlative performance on the wrist in terms of precision, power reserve, waterproofness and self-winding. The precision of a Rolex Superlative Chronometer after casing is of the order of −2/+2 seconds per day, or more than twice that required of an official chronometer. The Superlative Chronometer status is symbolized by the green seal and is coupled with an international five-year guarantee.