Join LUGARO to discover a true passion for performance with TUDOR and Ducati.
Experience firsthand the shared passion for performance as Lugaro, your North Shore jeweller, launches the exclusive line of TUDOR timepieces accompanied by a special Ducati motorcycle showcase by Vancouver BMW Ducati. Ducati Monster 821 and Ducati Diavel Dark are on display until December 10 in front of Lugaro Park Royal South, courtesy of Vancouver BMW Ducati, the premier Ducati and BMW Motorrad Dealer and service specialist.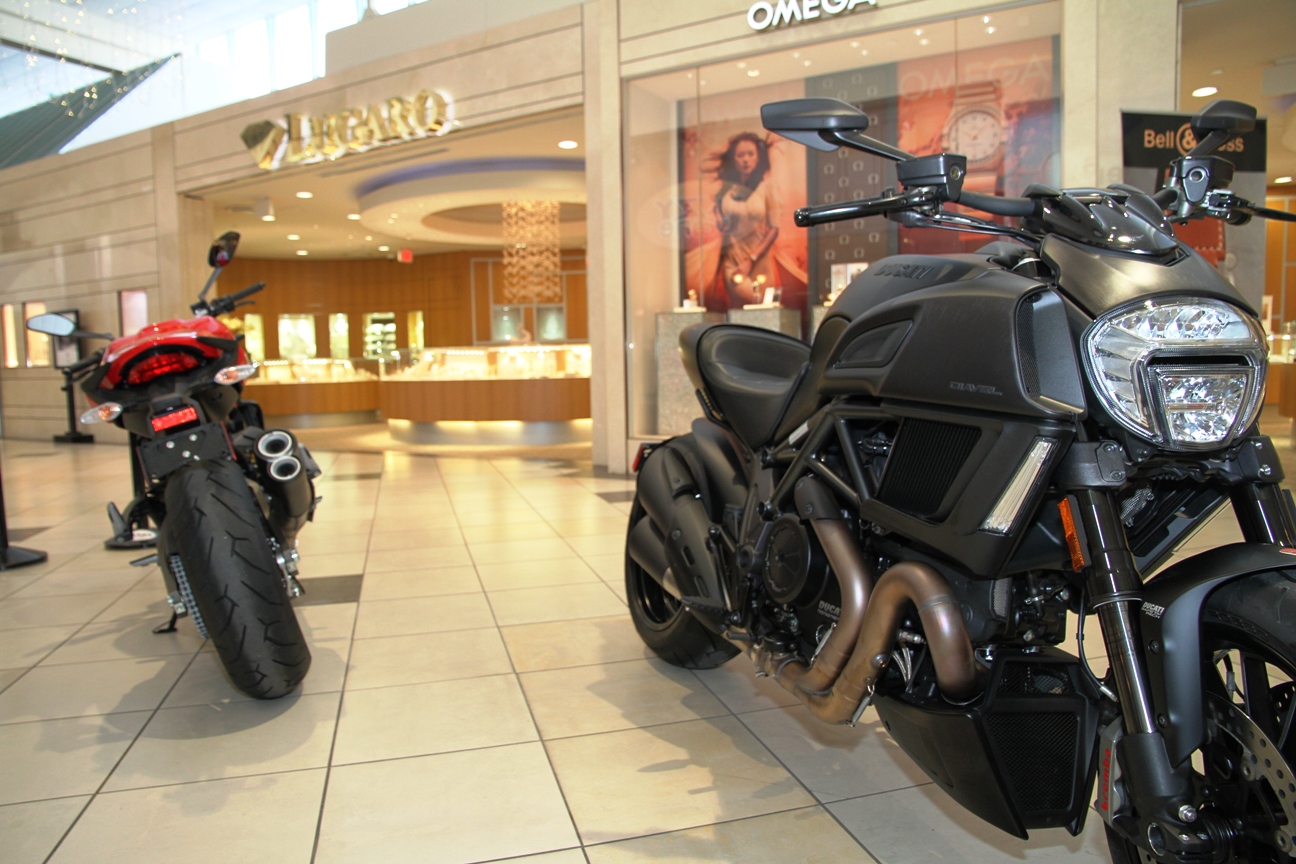 The Evolution
Originally associated with Rolex, TUDOR quickly became a brand on its own from its birth in 1926. Decades later in 1946, Rolex founder Hans Wilsdorf established the "MontresTUDOR S.A." company, creating timepieces with the technical functionality and aesthetic characteristic of Rolex, but at more modest prices. Today, TUDOR has evolved into a watch brand that both honors the past and embraces the future with timepieces incorporating classic and contemporary features.
Pioneer in Design
As it rose its way out of Rolex's shadow, TUDOR pioneered in craftsmanship and technology with the creation of the TUDOR Advisor in 1957. It was the first alarm watch ever made in history. Today, TUDOR's Submariner and Chronograph collections remain a top choice among watch enthusiasts and avid collectors.
A Shared Passion
TUDOR has been known for its relentless pursuit for original design, outstanding sporty style and razor-sharp performance in all its timepieces so it is of little wonder that in 2011, the brand forged a partnership with another name also known for its quest for iconic and innovative product lines: Ducati. Since then TUDOR and Ducati's association has intensified to more than just a classic alliance, with joint projects reflecting their shared passion for reliability and performance. As Ducati's official timing partner, TUDOR launched the Fastriderwatch collection, endowed with the same powerful characteristics of Ducati's line of motorcycles. TUDOR and Ducati recently joined forces again to design the inimitable 2015 Diavel Carbon motorcycle, sharing the sleek and powerful features of the TUDOR Fastrider Black Shield chronograph. The Ducati Diavel Carbon was customized in a monochrome graphite-based matt black and thin red outline on either side of the motorcycle, echoing the ceramic exterior and red highlights of the Black Shield chronograph.
Ducati Monster 821
Essentially Monster
A bold and essential form shaped by a unique history, combined with the unmistakable Ducati roar released from the 112hp Testastretta 11° engine, are hallmarks of the Monster 821. Trellis frame, Riding Modes, and the Ducati Safety Pack are the elements that bring you unprecedented riding pleasure. Monster 821 is designed according to your desires, to be even more Monster.
Diavel Dark
Don't call me a cruiser
The intoxicating design, with innovative LED headlight, and refined rider comfort of the new Diavel may imply "cruiser," but the brute force of its 162 hpTestastretta engine and its razor sharp handling prove otherwise.