Lugaro Engagement Rings with Fine Details 
This season, we are currently loving engagement rings with fine detailing. At Lugaro, we believe intricate and one a kind designs should be as unique as the bride. 
At first glance, not everyone will notice intricate detailing on an engagement ring. The small touches is what makes the engagement ring truly special in the eyes of the beholder. It's important to capture a ring that truly exemplifies as exceptional, beautiful and unique as her character.  View our collection of engagement rings with fine details:
The Center Of My Universe Ideal Square Ring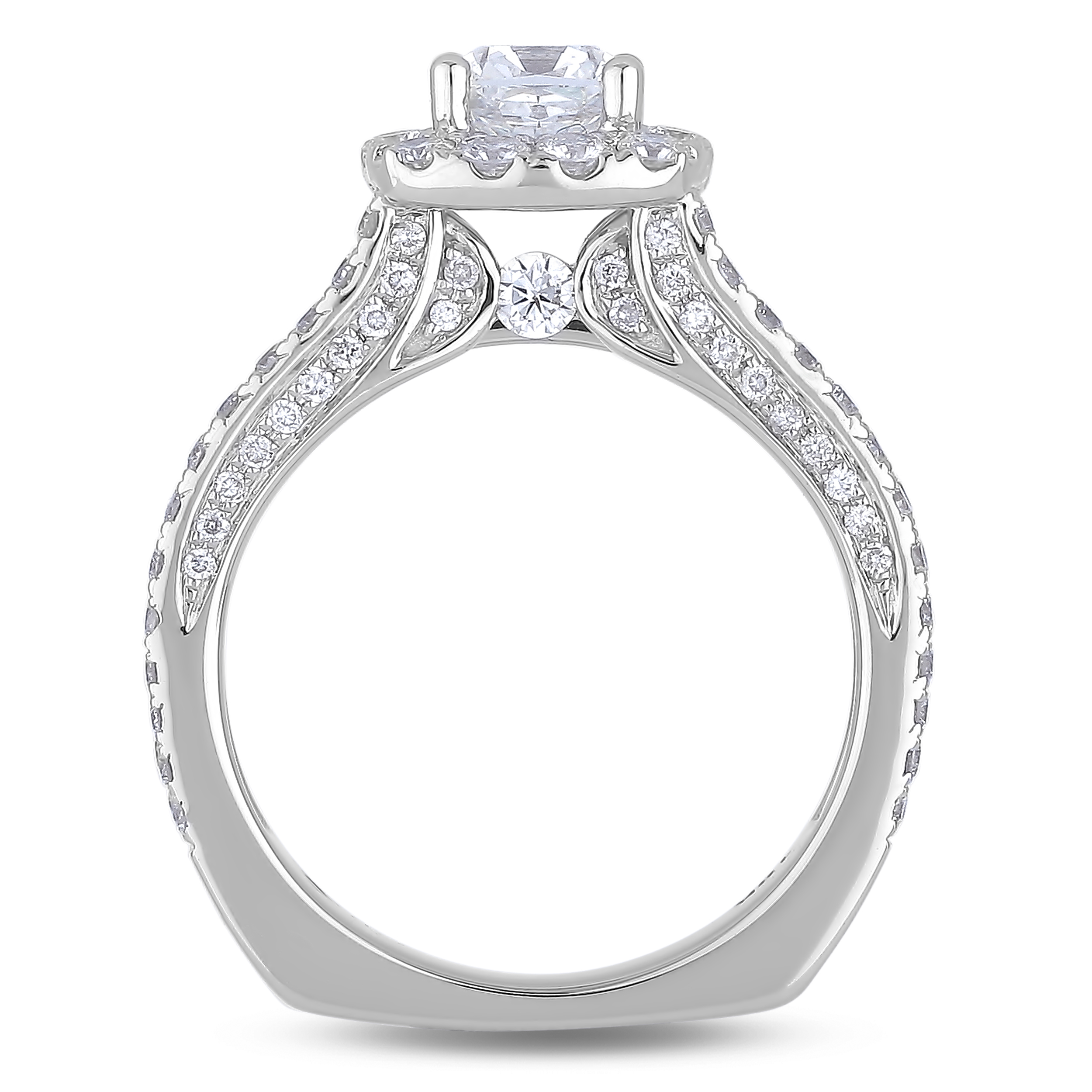 Lugaro's own design engagement ring features one 0.97 carat Ideal Square, Internally Flawless (IF) Forevermark diamond, accented by 1.70 carat total weight diamond. Center diamond mined and polished in Canada. You will notice how diamond connecting the 2 sides of the shank creates a unique smooth finish to the center diamond.
Argyle Pink Diamond Engagement Ring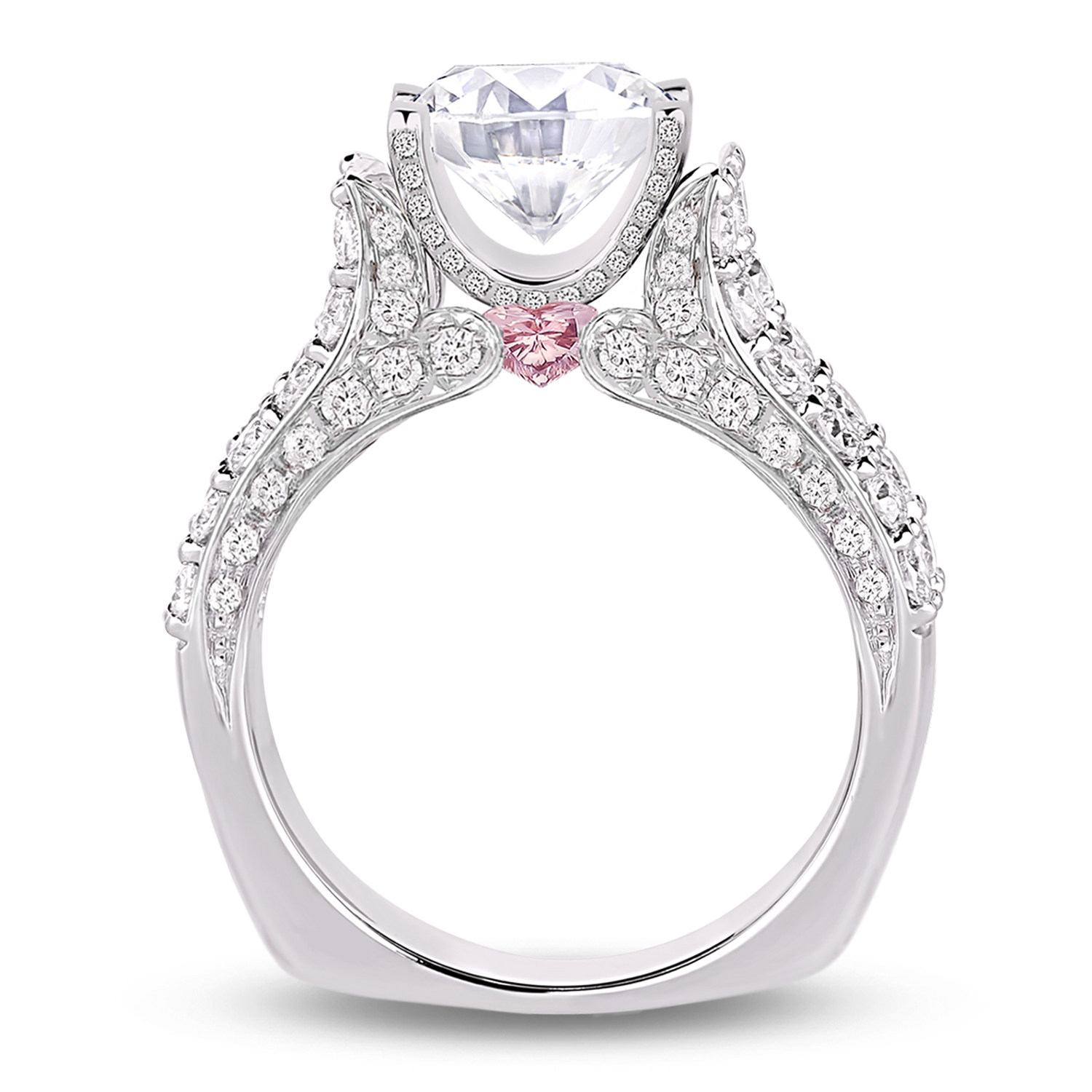 This stunning diamond ring features one 1.81 carat diamond, accented by 3.09 carat total weight diamonds and 0.30 carat total weight argyle pink heart shaped diamonds. The Argyle pink diamonds perfectly compliments the center diamond with subtle surprise details. The pink hearts adds forever love to the upwardly raised hands.
Forevermark Diamond Engagement Ring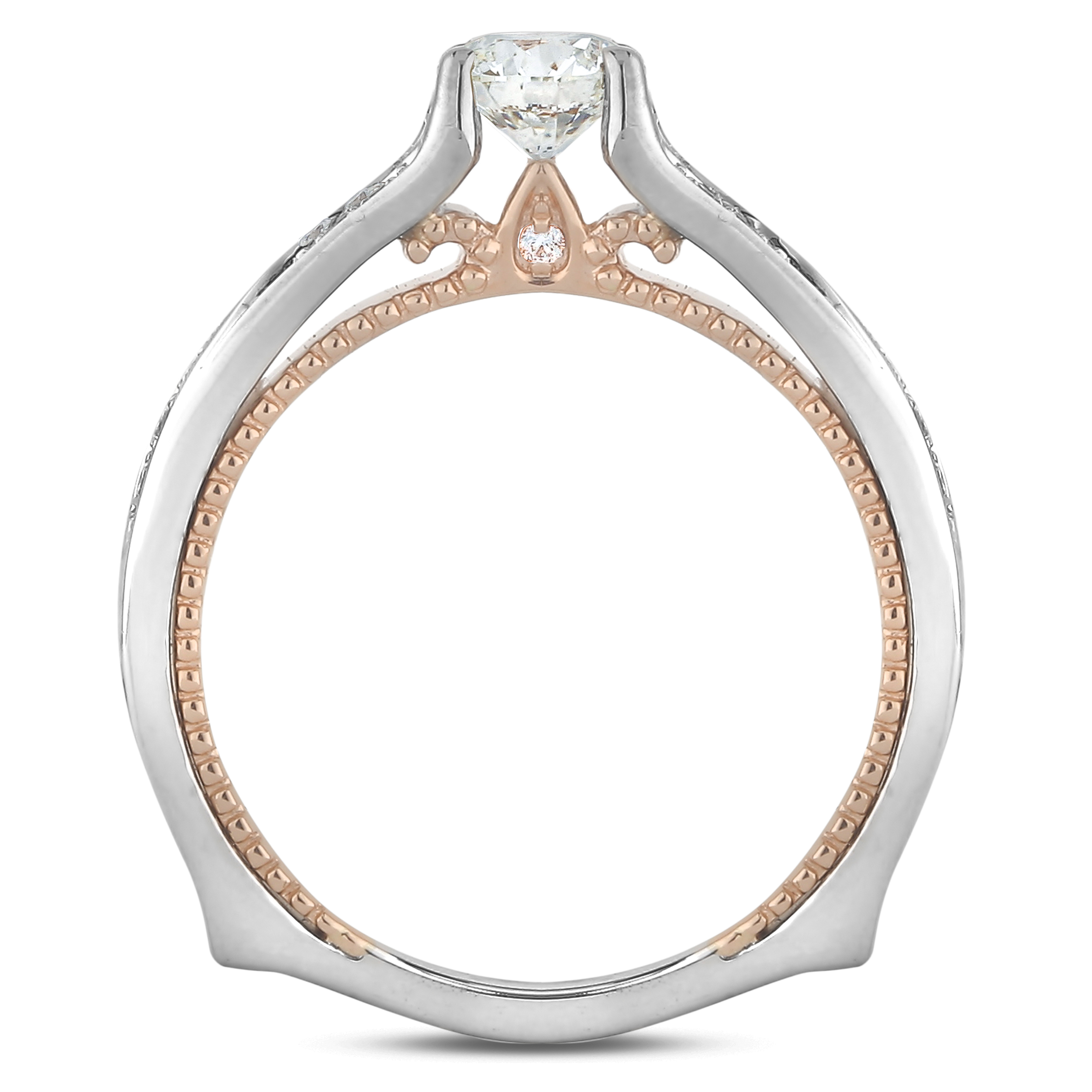 Part of Lugaro's Rosé Collection, this engagement Ring features one = 0.53 carat Forevermark diamond, accented by 0.22 carat total weight diamonds. Set in 18K white and rose gold. From the top it appears to be a classic solitaire design with diamonds on the band, but the side view reveals a breathtaking surprise— rose gold vine builds the bridge and raises the center diamond high. The sharp pink rose gold accent embodies a truly unique design.
GIA Certified Fancy Light Yellow Diamond Engagement Ring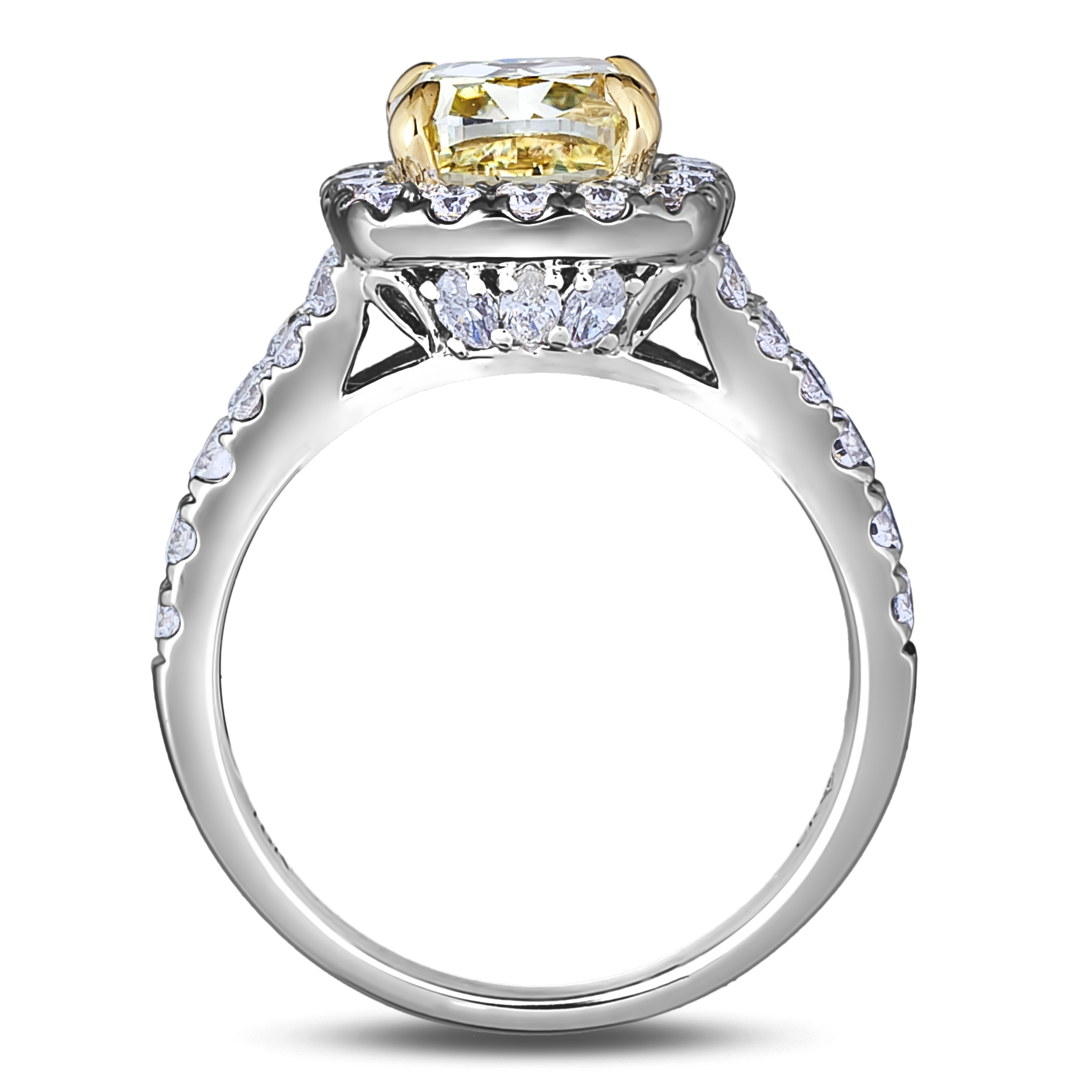 The halo design diamond accents curves gently around the center diamond, while three surprising  diamond shine between the halo and the bridge to uniquely characterize the ring. The three marquis diamonds act as pillars, holding the center rare yellow diamond highly.
Forevermark Diamond Engagement Ring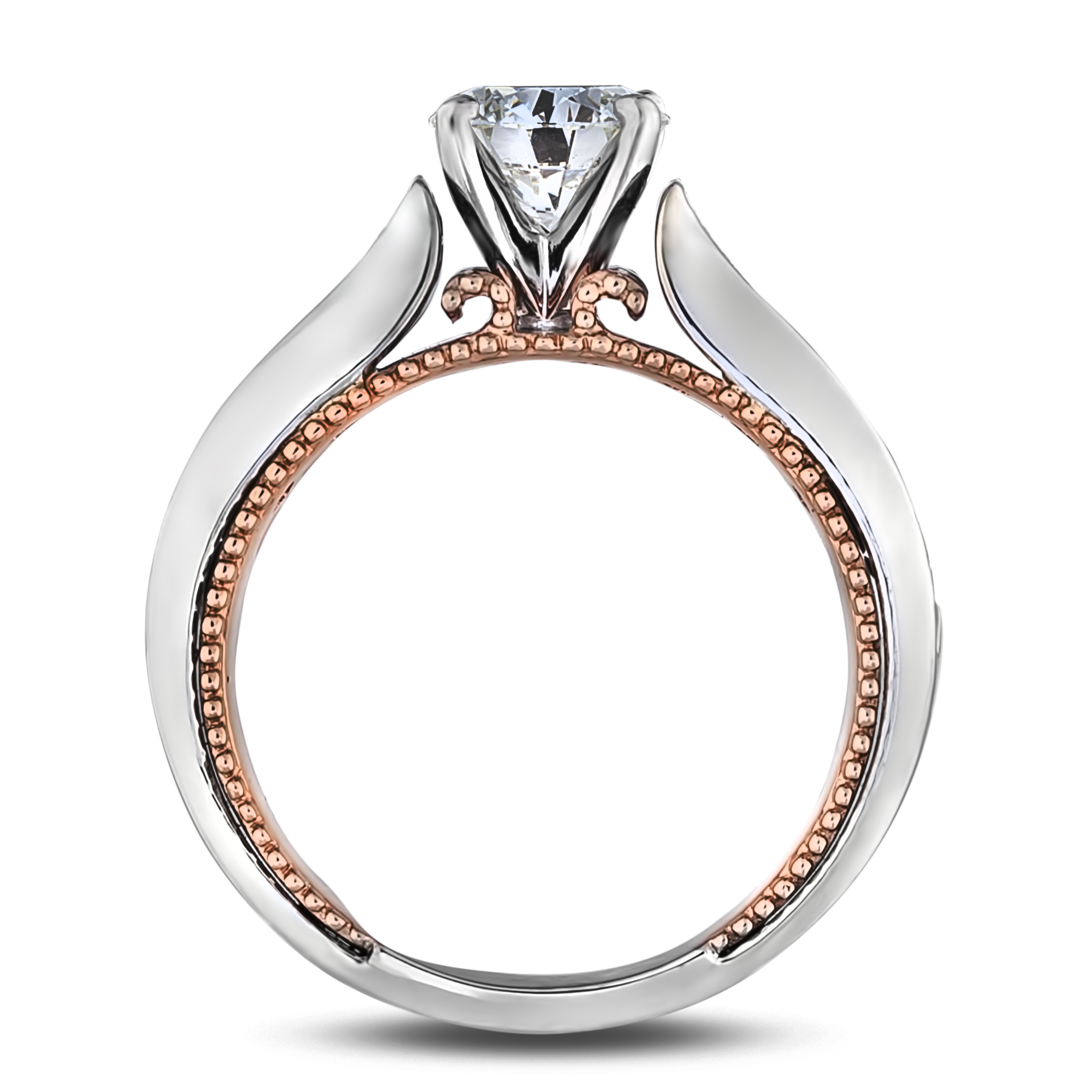 Also part of Lugaro's Rosé Collection, this engagement Ring features intricate rose gold accents on the inside of the shank, not easily visible at a first glance. The pink detail on the shank ,with open arms below the center diamond, accent the concave arms of the shank, in an upwardly prayer-like image.