The Tissot T-Touch Expert Solar II is ready for an adventure. It will help you face the challenges of the wild or of a big city.
The Tissot T-Touch Expert Solar II dial is equipped with a solar panel to recharge the battery with sunlight and even artificial light, without which it will last up to a year. This means you can rely on the 20 essential tactile functions it offers, without worrying the power will run out in the moment of need. The compass will guide you, the altimeter with difference meter will show you how high you have gone and what risks you might be facing along with the absolute and relative air pressure indicator. Additionally, it offers a regatta function, backlight, chronograph add/split/lap, azimuth, logbook, timer, two alarms, two time zones, perpetual calendar with day and week indicator. A true instrument.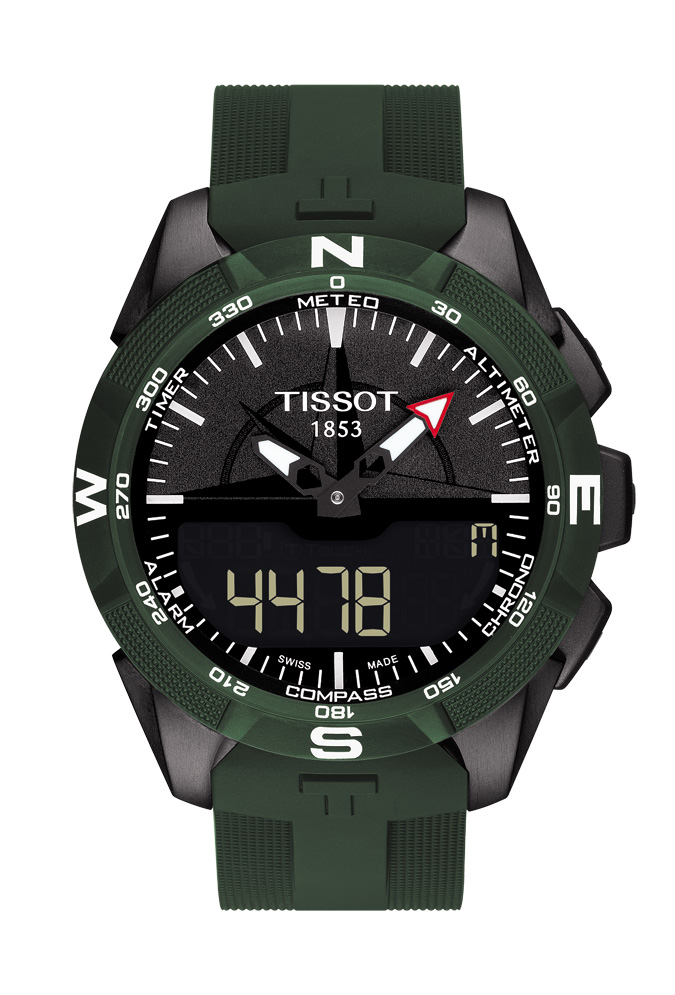 Tissot, with its signature 'Innovators by Tradition', has been pioneering craftsmanship and innovation since its foundation in 1853. Today Tissot is a member of the Swatch Group, the world's largest watch producer, and distributor. The company has always had its home in the Swiss watchmaking town of Le Locle in the Jura Mountains but now also has a presence in 160 countries. The Tissot innovation leadership is enabled by the development of high-tech products, special materials, and advanced functionality. With a broader, more versatile range of high-quality timepieces at an attractive price than any other Swiss watch brand, Tissot also expresses its commitment to making excellence accessible. 
Tissot watch collections are available in all Lugaro locations:
– Park Royal South, West Vancouver, BC
– Metropolis at Metrotown, Burnaby, BC
– Downtown Victoria, BC
Contact us for more information.